If you love going on adventures in your car, it's best to equip your vehicle with topnotch quality accessories that'll make your journey worthwhile.
Aside from essentials such as emergency food, first aid kit, water, and some communications gear, there are other car accessories you should have on every trip. No matter what kind of car you have, below are some of the accessories you can consider:
Roof Rack
It's one of the perfect car accessories for all your weekend getaways. A roof rack like Prorack is an excellent choice if you have a 4×4 vehicle and if you enjoy activities like bicycling and canoeing.
There are many options you can choose from when it comes to roof racks. Just make sure to choose a roof rack that's suited to your activities during your adventure trips.
Bull Bar
Bull bars aren't just menacing aesthetic enhancements. These help you to mount extra winch or lights to your rig. Well-built bars also help protect your vehicle from any damage when you hit an animal or tree branches.
Bull bars can be made from steel, plastic, or aluminum. Aluminum and plastic bull bars don't have the strength of the steel bull bars, but they're lighter. Depending on the type of vehicle you have, make sure to consider the weight of the bull bars. For instance, choose a lighter bull bar if you have a small car.
Dual Battery Systems
Adventurers require as much power as possible, not just for the cars, but to power some extra essentials such as GPS systems, 2-way radios, and cellphones. If you're planning to have a long road trip, having this as one of your car accessories may come in handy.
Canopy
A lot of vehicles come with standard canopies, but your car must be fitted with the right type to maximize its utility. Depending on your preferences, you can choose a canopy coated with UV resistant gels that prevent discoloration and flaking in warm climates. Canopies on cars designed for rugged terrains may also include some integrated fresh air ducts and a ceiling console.
Jack
It's the first accessory you should have, but it's surprising how frequently people forget to have a good jack. A more adventure-friendly jack is the air jack. It has a mechanism used to lift heavy objects off the ground through inflatable support.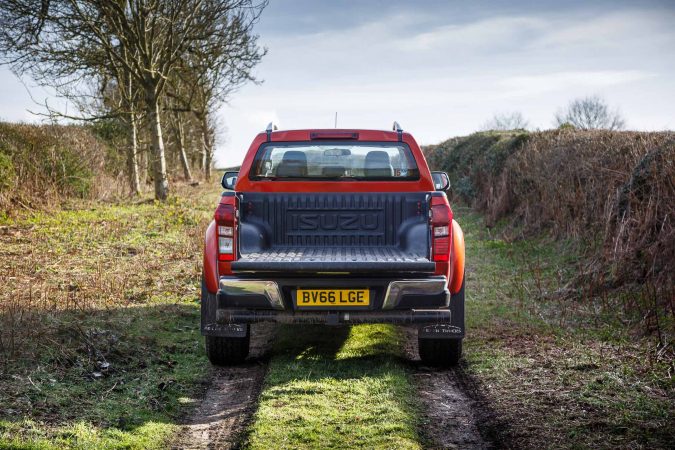 Car Safety Hammer
This car accessory can help you escape your car in case you're involved in an accident. Most car windows require power to open. If you're in an accident, your vehicle loses power and your windows won't open. The good thing about having a car safety hammer is that it's tried and tested and can be used easily.
Spare Tire
Many car buyers don't usually check for a spare tire. If you don't want to ruin your road trip because of a damaged tire, take a few good quality spare tires along.
Car Cover
Car covers protect your cars from rain, sunlight, dust, bird droppings, grime, and so on. If you don't have one, make sure to invest in the right car cover to protect your vehicle better.
Floor Liner
The floor area of your car gets spoiled easily. If you don't have branded floor liners or mats in your car, it's time to consider getting one. Choosing all-weather floor mats can be an excellent choice to provide a protective layer in your car. The liners will help you get rid of dirt and debris. You can also pick some floor mats that can be maintained and cleaned easily.
Gear Lock And Security System
One of the best gear for your road trip is a gear lock or a security system. Since you may park your car outside, you must think of getting a security lock for your steering wheel to ensure your car's safety. You may also opt for security systems that serve as theft deterrents and have the keyless entry feature. The doors can be remotely unlocked without the need to insert the key in the door's keyhole. Several security systems provide a GPS tracking feature as well.
Jumper Cables
Leaving your lights on overnight can kill your battery, which may ruin your schedule. So, a good car accessory to consider is a set of jumper cables to jump-start your vehicle on the spot, without the need to wait for someone to give you a hand.
Conclusion
The above car accessories can make your ride smoother, easier, and will prevent you from damages or getting stranded in the middle of nowhere. Just make sure to invest in quality ones and don't focus on the prices alone. Buying from a reliable store can help you get the best accessories for your car.