There is nothing more enjoyable during a journey than loud echoing music. But the problem is that most of the cars don't have a good audio system. If your car audio system is not good enough to keep you active and alive, and you are all alone during your journey, then you are going to have the worse traveling experience.
Some drivers are fine with the car's built-in sound system. But others want a stunning audio system. To achieve better sound quality in cars many people made various installations, but most of them don't work well. We have gathered some of the best ways to make your car sound better. Let's have a look.
1. Replacing The Car Speakers
Though the built-in speakers of cars have improved a lot in the last few years, still they need more improvement. Most of the car manufacturers still install inexpensive amplifiers and speakers that do not deliver good audio. If you don't like your car's speaker, replace them with better ones.
Install speakers or set of speakers that are capable of delivering high bass and loud audio with better clarity. You can also install high-end subwoofers in place of your car's speakers. Replacing the built-in speakers of the car with better quality speakers can improve the sound a lot.
Replacing the car speaker is not an expensive task. You can get the replacement speakers at an affordable price. While replacing your car's speakers make sure that the new ones are compatible with your car's head unit.
2. Install A Car Amplifier
No matter how good your speakers are your car's sound system always needs to upgrade them. For upgrading your car's speakers, add a separate amplifier in your car. An amplifier enhances the volume and improves the bass of your sound system. A separate amplifier can provide you clean and clear sound. A powerful amplifier is the best thing for your car to improve the audio. It empowers your speakers and makes them louder and more clear than before.
Your car's built-in receiver has an amplifier, but it is not powerful enough to improve the sound. Getting a separate and powerful amplifier becomes more essential when you install loudest 12 inch subwoofer in your car. Subwoofers need a more powerful signal than the car's built-in receiver provides.
3. Play High-Quality Audio Files
If your music system has a lot of files, it can compress your music. Your music files and other audio files sound excellent if you are listening with earbuds. But if you are listening to it without earbuds, some of the signals lost, and you could not hear the whole audio. Adding too many audio files to your music player can increase the compression. It in turn causes signal loss and degrades the audio quality.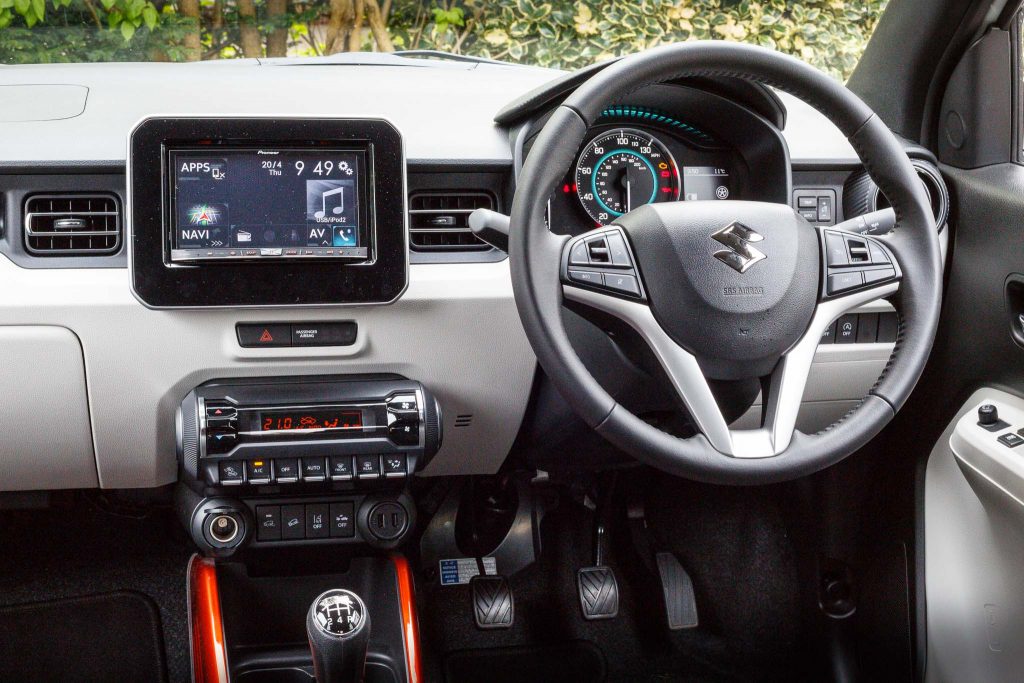 If you want to improve your audio quality, try a little less compression when you are using iPod, MP3, or smartphone. Try to not set a default setting while creating your music files. If you like streaming music, try using the one that has a higher resolution.
4. Adding Sound Dampening Materials
When you are driving on the roads, you have to bear the noise of the traffic. Traffic noise on the roads is the biggest hurdle in enjoying music in your car. If you want to enjoy your favorite music while driving, you have to get rid of road noise. The only way to eliminate road noise is to add sound dampening materials in your car.
Sound dampening materials absorb the noise from the external sources and make the internal environment free of noise. For dampening the external sound, add an insulating sheet, soundproof mats, or spray foams on the inside of the car doors and other hollow spaces. Once the external noise is eliminated, the audio of your car will become much better.
5. Install An Equilizer
The improper placing of speakers along with sound-absorbing and sound-reflecting materials causes frequency response peaks in the car's interior. These peaks degrade the audio quality and make you mentally fatigued. Your receiver can fix this problem to some extent, but can't eliminate it.
To kill these unwanted peaks, you need to install an equalizer in the car. Installing an outboard equalizer provides you various points to adjust the frequency response and kill these peaks. You can also install a receiver or a processor with a built-in equalizer. It helps in killing the frequency response peaks and increase the bass. By installing the equalizers you can improve your car's audio to a greater extent and can make it better than before.
Final Words
Improving a car's audio is not an easy task. You have to put some extra effort into this. Besides effort, you also need some extra budget for buying the equipment. You can make your car sound better only if you know what to install in your car. Install the high-quality equipment in your car's audio system and enjoy loud and clear audio during your journey.