Rolls-Royce remains one of the most respectable brands of vehicles around the world. This popular manufacturer has worked tirelessly to produce luxury vehicles that stand out and are quite costly. These cars are usually owned by celebrities and wealthy people but it's also possible to gain access to their luxury and exotic features through rentals. However, what reasons would anyone have to rent a Rolls-Royce?
It's been identified that Rolls-Royce stands out among other luxury cars and many people would readily go for it. But why? There are numerous reasons why anyone would rent a Rolls-Royce Dawn. Perhaps you have a big event coming and you must make a clear choice of transportation. Have you considered renting a luxury car for it? And what better car to rent for yourself than a Rolls-Royce Dawn? In this article, we'll be taking a look at reasons why anyone would rent a Rolls-Royce Dawn.
Birthdays
How do you celebrate your birthdays? Is it just a time where you receive gifts from friends and family? Why don't you try thinking out of the box for your next birthday and rent a Rolls-Royce? Giving a rental luxury car as a gift will also come highly appreciated. Think about it. This would be your chance to ride around the city in a lot of luxury and comfort.
It's going to be an experience like never before. You and any partner of your choice could enjoy driving around Downtown L.A., Hollywood, or any freeway where you would get the chance to take on more speed and relax in the luxurious seats of this car.
Live The Life Of A Celebrity
There's no doubt that numerous celebrities are proud owners of many luxury cars including the Rolls-Royce Dawn. This vehicle is great in that it is a convertible and you can take the roof down to experience driving like one of Hollywood's finest. A major reason why you should consider renting this car is that it makes you enjoy an exclusive lifestyle and love above the average person in the city.
Yes, the rental may only be for a while but the experience is unbeatable. You may even be regarded as a celebrity when people find you driving luxury cars during vacations, holidays, and special events. Renting the Rolls-Royce Dawn is a sure way to get you some pride and prestige in society.
High Level Of Comfort
Exotic vehicles provide the owner or passengers with a lot of comforts. The higher the cost of such a vehicle, the more comfort you can get from it. Renting a Rolls-Royce Dawn will not only give you a prestigious status but guarantees lots of comforts. If you decide to take anyone on a ride in this vehicle, they'll surely feel special and it's going to be something that will be remembered for a long time.
You may even decide to rent this awesome car to give your esteemed guests high-level comfort on your big day. Doing this would surely improve the experience of guests to your event and change their perception about you.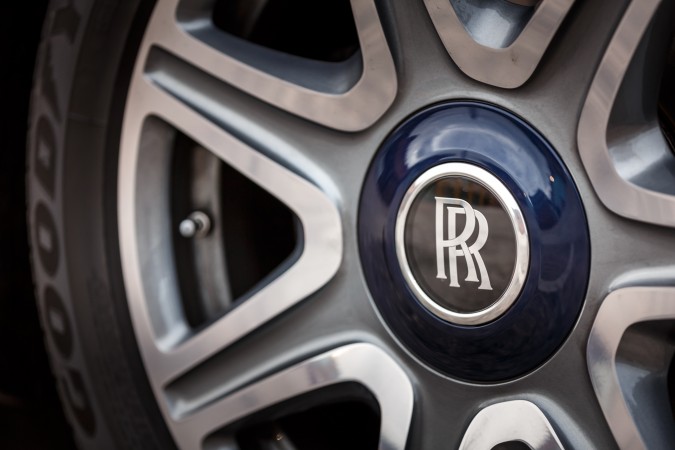 Make Your Weddings Look Classy
A Rolls-Royce Dawn isn't exactly the type of car which you would expect to find around in regular wedding ceremonies. It's a vehicle reserved for elite events. If you're interested in making your big day as elegant and classy as possible, then you shouldn't think twice about getting this exotic ride for your wedding. This exotic vehicle will make your wedding look classy and create a positive impression in the minds of your guests.
Luxury cars such as the Rolls-Royce Dawn stand out and gain a lot of attention from people. This reason is why many people would gladly rent it to make an appearance at their wedding. The vehicle will steal the show and be the center of attraction.
Safety
The exotic Rolls-Royce Dawn isn't just all about the flashiness as it also has state-of-the-art safety features. It doesn't matter if you're riding in the vehicle yourself or you've rented it to pick up guests, your safety is guaranteed. This one-of-a-kind car is designed with the latest safety features and technology in car production that protects all passengers. It's impressive safety features are one of the reasons you shouldn't compromise on renting a Dawn when the need arises.
Reliability
Luxury vehicles are usually designed to be reliable such that you can depend on it for whatever you need. You can't trust this car to accompany you to any occasion including dinner dates, birthdays, weddings, cocktail events, and so on. When you hire it for your events, you can rest assured that you'll only get the best quality and service.
Attend Reunions In Style
Do you have a reunion upcoming and you want to turn up with class? Then, this exotic car will do you lots of good. Many people try to attend reunions in a bid to impress old friends or colleagues. What better way to be the center of attraction than renting the Rolls-Royce Dawn as your ride to the event. You may dress flamboyantly or share details of your high-paying job, but nothing would make heads turn more than driving up with a $300,000 car.
Yes, you may not have been the one voted "Most Likely to Succeed", but the car will let everyone know that you now live the life of the class. It's going to be a huge boost to your reputation and you may finally be able to get that girl you've always thought was out of your league.
Renting a luxury car such as the Rolls-Royce Dawn is an unbeatable experience that everyone should try out. When renting a luxury car, the vehicle has to be kept in great condition and the deal should be handled by a reliable rental agency. When you've got everything covered, then you can get ready for the ride of a lifetime.