Leaving the scene of an accident could land you in hot water with the authorities and could even have an impact on your license, trucking authority, and driving record.
Your life can change in an instant when you are involved in an accident that turns out to have some serious consequences and how you handle the situation in the immediate aftermath can make all the difference to your long term outlook.
In terms of what your legal options are you can find more at atlantaadvocate.com and, in the meantime, it also makes great sense to get an understanding of what steps you should take shortly after you are unfortunate enough to get involved in a truck accident.
It can be very distressing and scary if you are involved in an accident with a large commercial truck but it is vital to bear in mind that the steps you take shortly after the incident could have a meaningful impact on your chances of getting the compensation and help you deserve.
Get yourself checked over
The bottom line is that if you are involved in any sort of serious traffic accident it is always advisable to get a medical opinion and assessment of your injuries.
There is the chance that you might actually feel ok immediately after the accident but you need to be mindful that injuries sustained are not always immediately obvious and it could even be weeks rather than days before the extent of your injuries fully reveal themselves.
Declining the offer of medical attention straight after the accident is not a good idea as you might have internal injuries that you don't know about and seeking help at a later date could potentially weaken the strength of your compensation claim.
It is best to hang around
Another highly relevant tip to keep in mind when it comes to post-accident protocols is the need to remain at the scene of the accident until the police have arrived and taken all of your details.
Leaving the scene of an accident could land you in hot water with the authorities and could even have an impact on your license and driving record.
Having that documented report of the incident filed by the police will be necessary if and when you decide to make a compensation claim.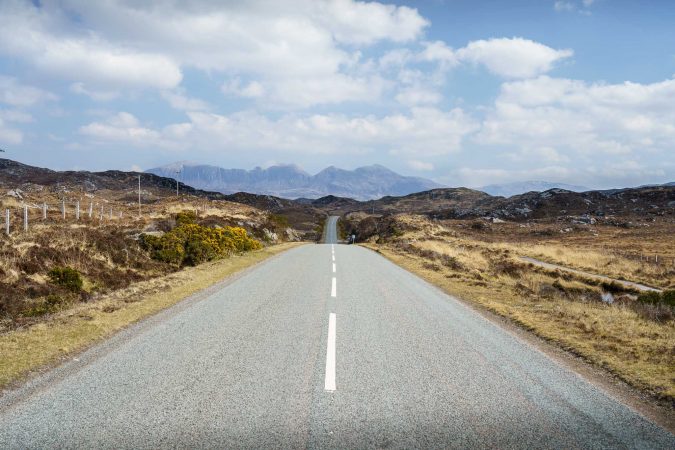 Keep out of harm's way
It is easy to get a bit disorientated when you something traumatic happens to you such as a truck accident but it is good to try and gather your senses and ensure that you move to a safe place close to the incident while you wait for the emergency services to attend.
Although this piece of advice won't influence the outcome of your subsequent claim it is clearly sensible to take this precaution so that you don't run the risk of further injury.
Don't forget to make sure that the emergency services are on their way
Fellow motorists tend to be proactive in calling 911 when there has been an accident, as you would in a similar scenario where you are not the person involved in a collision.
It won't hurt to call 911 yourself to confirm that they are on the way if you are able to do so safely.
Part of the process at the accident scene is for the police officer to gather facts and evidence about the incident. Make sure you ask the office to furnish you with a copy of the completed report as you will need this to support your claim for compensation.
Collect information yourself
It is standard procedure for the police to gather information and file an accident report but it is strongly suggested that you also arrange to collect your own information as well.
Having this backup data will help to clarify that all the correct information has been obtained it will help the claim process go more smoothly if you have a certain amount of relevant data to hand.
The sort of details you should be gathering include the truck driver's full details, their truck and license details and information about the trucking company they are working for.
Talk to witnesses if you can
It might not always be feasible to collect witness statements yourself but if there is the opportunity to do so it is an action that is well worth doing.
How you collect this information is down to what you can do at the scene.
For instance, if you are able to write down a witness statement then you can ask them to provide their interpretation of the incident together with their contact details.
If you are not able to get a written statement a good alternative would be to use your cellphone and ask the witness to give you a video description of what they saw and what they thought caused the accident to happen.
Get plenty of pictures
While you have your cellphone in your hand and if it is safe to do so you should try to get some pictures of the accident site and any damage that has occurred to your vehicle.
Also, don't forget to get some pictures of your injuries as this will mean that you have a visual record of how you look immediately after the accident and before you receive any medical treatment.
See it through
If you are given medical treatment after the accident and it is subsequently recommended that you undergo a treatment plan it is strongly suggested that you see that treatment through to the end of the course, even if you feel better after a period of time has elapsed.
If you are going to make a compensation claim you should expect that the other party will be keeping a close eye on your activities and actions after the accident and that means they could potentially seize on your decision to end your treatment plan early as an opportunity to reduce or even attempt to deny your claim.
Don't make the mistake of not seeing your treatment plan through.
These are the main points to remember if you are involved in a truck accident and it is a lot to take in, especially when you consider how traumatic the incident will have been in the first place.
That is why it also probably a smart move to search out a lawyer who can help you with your claim and guide you through al the legal hurdles that you might have to negotiate before you get the compensation you believe you are entitled to.