It's rather exciting to see how the all-electric SUV category is emerging. In the early days of electric cars, we saw some uber-economy models like the Prius set the stage for what would become a full-blown range of electric vehicles, from small to large, from budget to luxury.
Today, we're seeing the electric category come to life with Audi's all-electric luxury SUV. This new five-seater contains the same sophisticated style and luxury we've come to expect from the Q5 and Q7 models. On top of that, it also has off-roading capabilities. But what's most endearing about this SUV might be what it doesn't have: Emissions.
How far can it go on a charge?
Whenever you're considering an all-electric vehicle, this is the first question on everyone's mind. Unfortunately, we don't have a solid answer just yet. We do know that preliminary data from the European version suggests around 249 miles on a full charge, which is pretty awesome for an electric SUV.
But comparing European e-tron stats to the American version will not be apples-to-apples, which is why Audi isn't ready to share this information for the U.S. market just yet. For now, we'll have to wait and hope for the best.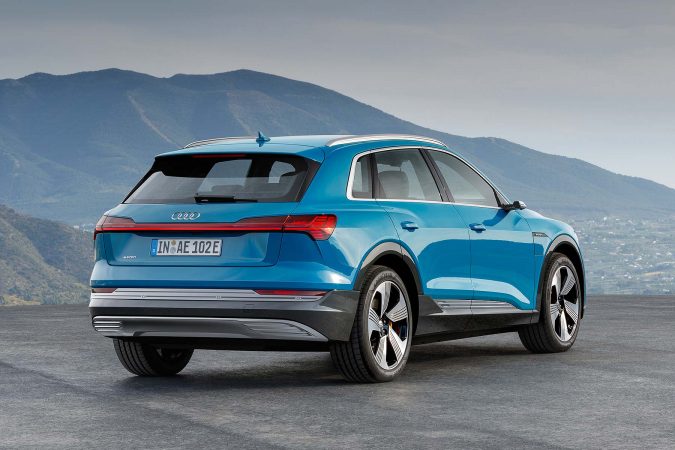 Audi and Amazon will help you charge faster
Audi partnered up with Amazon to help you get their Level 2 chargers professionally installed in your home. Audi supplies a charger for the 2019 Audi e-tron that can handle 240-volt and 120-volt domestic outlets. If you stick to the 120-volt, your vehicle will charge at 1.2 kW. With the Level 2, it'll charge at 9.6 kW.
To get the Level 2 charger installed in your home, you'll have to pay a one-time fee that has yet to be determined. Still, this convenience is a welcome feature for many electric car buyers who don't want to have to find electricians on their own.
Audi is building a network of fast-charging sites
In addition to charging at home, e-tron owners will be able to charge their SUVs at any of 500 fast-charging networks that are currently under development. By the end of 2019, Audi and Electrify America hope to have 300 highway and 650 metro charging stations.
Highway stations are planned to average 70 miles apart with a maximum of 120 miles between stations. At these charging stations, you should be able to get to an 80-percent charge in about 30 minutes.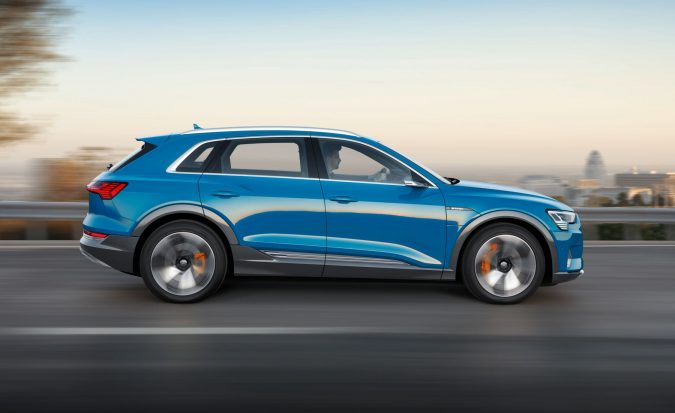 The e-tron is priced to sell
Keeping in mind that it is a luxury electric SUV, you may be surprised at how affordable the e-tron is. At this point, it doesn't have much competition, but we all know that's about to change. Currently, the e-tron is priced slightly above the base model of Jaguar's I-PACE. But the base e-tron is actually more comparable to the I-PACE SE, which is priced higher.
It's an off-road vehicle
Possibly the most surprising thing about the e-tron is that it's actually a real off-road vehicle (unlike many SUVs on the market). It features Audi's Quattro all-wheel drive with asynchronous electric motors on both the front and rear axels.
Air suspension is standard, so the e-tron can lift or lower by 3-inches in various drive modes. Set it to an offroad mode and it can lift 1.4 inches from standard mode. And if you're trying to get over a particularly problematic boulder, set it to "raise" mode to lift the body 0.6-inches higher.
Off-roaders may be skeptical, but this car was built to perform equally on the paved and unpaved road. With a lower center of gravity and brake-based torque vectoring, you can be confident driving this electric SUV in any road or off-road conditions.