This year has been a whirlwind. Many industries have faced all sorts of challenges, or have been forced to shut completely. But others have thrived! The small car industry in particular has been booming this year, with many small cars still being manufactured as planned.
So, what are the best small cars, best small luxury cars and best small hatchback cars that have been produced in this tumultuous year?
The Hyundai Elantra
A long-time favourite sedan, it seems like the Hyundai Elantra is continuously being upgraded!
2020's modern Elantra sedan has got a brand new top of the range continuously variable transmission, which means that you save way more fuel!
You can also still get a Hyundai Elantra with that six-speed manual gearbox, as well as with the naturally aspirated 147 horsepower 2.0-litre engine. There's even an Elantra GT Hatchback, which produces 147 horsepower and which keeps the previous six-speed automatic.
As well as this, there are also GT N Line and Sport models of the Elantra. These models have a 201 horsepower 1.6-litre engine, as well as the option for a seven-speed dual-clutch transmission.
All these features combine to make the Hyundai Elantra one of the best small cars and best small hatchback cars of 2020, in our opinion.
The Genesis G70
Then there's the Genesis G70! An all-new and sporty luxurious small car that mimics cars like the Mercedes-Benz-C Class and the BMW 3 Series, the Genesis G70 offers the option of either a four-cylinder engine or a 3.3 litre twin-turbo V6, rated at 365 horsepower. All-wheel drive is standard with the Genesis G70, but a rear-wheel-drive manual transmission version does also exist.
All these perks and all this power is what makes the Genesis G70 one of our favourite best small luxury cars.
The Toyota Corolla
Now the 12th-generation redesign of Toyota's Corolla, this updated 2020 version of the favourite sedan currently showcases incredibly modern style throughout. 2020's Corolla has much more comfortable seating and a better interior visibility, as well as a stunning Entune 3.0 multimedia system. Toyota even offers a cool, unique and stylish Nightshade Edition of this car, complete with chic black accents.
You can choose from either a 139 horsepower engine or a 169 one. There's also a new Corolla Hybrid, that burns only 4.5L per 100km!
These are just some of the reasons why this chic car is one of our best small luxury cars.
The BMW 3 Series
Though technically a car that was refreshed in late 2019, with the wood trim and leather upholsteries that BMW offers you, it's not hard to see why the 3 Series makes one of our favourite best small luxury cars.
Not only can you choose from several interior designs for the car's cockpit, but there are also multiple powertrain options that range from 248 to 382 horsepower. There is now even a plug-in hybrid of the 3 Series!
So, the BMW 3 Series is one of the best small cars and best small luxury cars in Canada.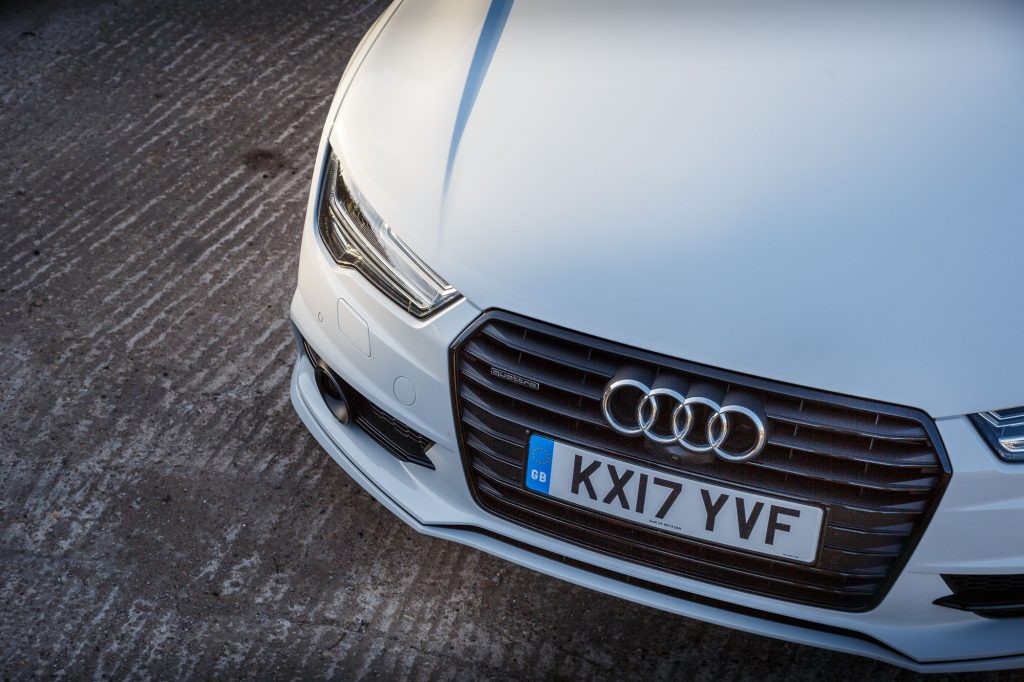 The Audi A4
Just like with Audi's modern larger cars, 2020's new Audi A4 sedan now shows off a way more athletic and up-to-date style! The car has a redesigned set of tail lights and a sporty front grille, as well as stylish new sculpting on its sides.
The A4's dashboard also features a super-cool 10.1-inch touchscreen, which is operated by natural-language voice control, replacing the centre control's previous rotary controller.
When it comes to the S4 and Allroad versions of this car, they have all these modern, sporty features too.
This up-to-date and sporty style coupled with these road-safe and cool control features while retaining the same great fuel economy and reliability are what make the Audi A4 one of the best small luxury cars of the year.
The Mazda Mazda3
Fully renovated in 2019, 2020's Mazda3 lures in both people interested in the best small cars as well as people who are also interested in the best small luxury cars. The physics of this car coupled with its extremely stylish interior trims make the Mazda3 a lot of fun to drive, while the car remains efficient and economical, with an all-wheel drivetrain for those precarious winter trips.
Not only is the Mazda3 available as a sedan, but it also comes as a five-door hatchback, making the Mazda3 one of our best small hatchback cars and standard best small cars.
The Honda Civic
A brand that needs to be a part of any best small cars list, though the Honda Civic already has a great established reputation as one of the best small cars, 2020's completely remodelled set makes the Civic one of our best small hatchback cars, best small sedan cars and even one of our best small coupe cars. The 2020 editions only improve on what was already there.
For one of the best small cars, the Honda Civic is surprisingly spacious on the inside. A true tardis, the car even features a 7-inch touchscreen on its dashboard that features Apple CarPlay.
2020's Honda Civic still has it's naturally aspirated 158 horsepower 2.0L inline-four engine. Or for some more power, you could go for the 174 horsepower 1.5L four engine.
Whereas if you're interested in the Civic Si coupe, it has a 205 horsepower turbo engine.
And lastly, there's also the Civic Type R, a car with a 2.0L engine that produces 306 horsepower.
Any of these models of the Civic will give you a fuel-efficient and enjoyable drive.
2020 Mercedes-Benz CLA Class
Mercedes-Benz's smallest coupe has got a total renovation this year! With a completely revamped body as well as a fully redesigned interior, Mercedes-Benz's 2.0L four-cylinder engine CLA 250 gives 221 horsepower, while their more powerful CLA 35 AMG can do 302 horsepower.
Then there's the CLA 45 AMG, which manages to get 385 horsepower from the same four-cylinder engine.
Mercedes-Benz's second-generation CLA class takes some visual elements from the A-Class sedan but is far less pricey. Yet even with this affordable price range, the car offers plenty of technology inside – the MBUX system, for example, has two screens and helps you to learn about your new car.
Of course, you'll need to insure whichever small car you end up going for. But did you know that the cost of insurance varies drastically throughout Canada these days? Check out the insurance provider Surex to learn more on this.