Buying a new car can be fun and scary. Do it right, and you will own a car that is heaven sent. Do it wrong, and your own car will become a nightmare.
Don't be alarmed by the responsibility of doing it right. Having a steady head is crucial while making such an important decision. Let this list of dos and don'ts help you buy the perfect brand new car from a dealer.
Do: Research Based On Your Vehicle Needs
You must do some research on what kind of car you need before going to a dealership. Based on what kind of function your car will serve, you will have to make a decision.
It matters how often you will use the car and what kind of distance it will constantly cover, what kind of terrain it will work on and how many people it will carry. Research about the kind of car that is best for your usage.
Don't: Walk In Blind
Remember that a dealership is trying to make a profit. If you walk in without knowing anything, they will exploit you. Even if you tell them your needs, they might suggest an option that is not worth your money.
Doing some research and being aware of what car serves your needs is vital. For instance, you can go online to learn more about a Lincoln dealership here, so that you are armed with as much information as possible before visiting in person.
Do: Talk To Your Insurance Company Beforehand
After you find the car you want to buy, talk to your insurance company. Your agent will tell you how much it takes to insure that car.
It will be a bummer if you buy a car, but later find it more expensive to insure than other similar cars. Your agent can give you vital information on insurance regarding different cars and maybe even suggest one for you.
Don't: Get Talked Into Buying Extra Services Before Research
After you settle on buying a car from a dealership, they will try to sell you other services. Don't get talked into buying other services from the dealership like maintenance service or license plates. It might seem like it costs little every month, but the total will be a large sum.
After you bring the car home, find out where the best deals for services are. For example, you can find the perfect Private Number Plates at SwiftReg.
Do: Get A Thorough Understanding Of The Financing Offer Your Bank Provides
Your car loan offer will depend on your credit score. You can find a good financing offer at your own bank.
Again, it will take some research to find the right offer. You can only afford a car that matches the amount they are loaning.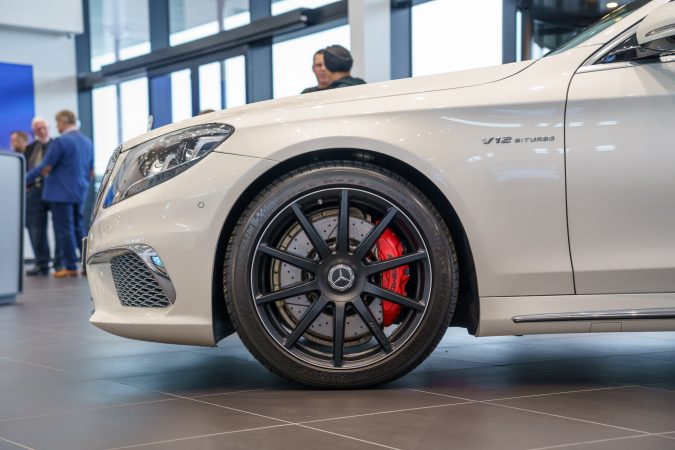 Don't: Only Depend On Dealership's Financing Offer
Most dealerships make money out of these financing offers. You must remember that this is a business deal, and they will try to make a profitable deal.
Having more knowledge about financing offers will give you the upperhand. If they offer a better deal than other banks, choose them.
Do: Stick To What You Can Afford
Whether you are paying via loan or upfront, stick to your budget. Remember how much you can pay, and buy a car that is affordable. Remember a car comes with a lot of extra costs, so you shouldn't waste money.
Don't: Get Talked Into Buying Something Too Expensive
Any dealership will try to make you buy more expensive cars. This is a business, and they will try to make a higher profit.
They will say various things to sell you something of higher price. Don't get talked into buying a car that doesn't match your budget.
Do: Understand Every Aspect Of Your Transaction
Know all the things you are paying for. Look at all the added costs. Sit down at the dealership and calculate all the costs. The dealers will try to add extra costs.
If you know all the extra costs, they will not be able to exploit you. This way, you don't pay for things you never asked for.
Don't: Leave The Paperwork Completely To Your Dealer
Never depend on other people to do these things for you, especially the dealership. They will add extra services and costs that you didn't agree on.
You must look at what you are signing. Read all of the papers very carefully before you sign. Call them out on it if something seems amiss.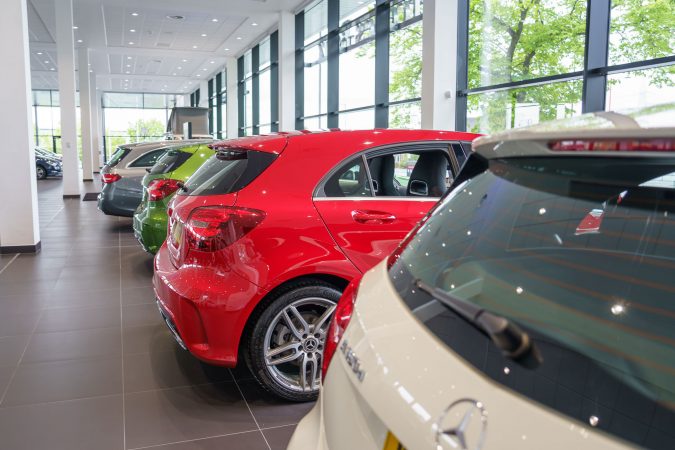 Do: Keep Calm And Composed
No matter what they say or do, remember to keep your composure. Buying a new car is also a business deal. Yes, it will have a lot of emotions involved, but you must keep your head straight.
Do not lose your temper or get over emotional at any point. A cool head will ensure you do the right thing.
Don't: Become Victim Of Confusion
Sometimes all the offers and different options will confuse you. Your head must stay clear at all times of this purchase.
If you can't decide on which car will be best for you, step away from the dealership. Go home or take a walk, and weigh all your options. Do not make any hurried decisions because you might end up regretting it.
Do: Test Drive The Exact Car You Want To Buy
Always take the car you're thinking of buying on a trial. Only when you drive your car will you understand if it is functioning well. Try out all the functions and see if everything is working right.
Don't: Think Same Model Means Same Car
No two cars work the same way. Even if it is the same model and appear the same in every aspect, it will not be the same. Always test drive the car you are buying and not one like it.
The dealership might show you one car that they know is functioning well but give you another. Stay safe by test driving the car you want.
Do: Browse Dealerships To Find The Best One For You
Look through various dealerships and check out what they have to offer. Browsing will help you find the right place and the right car.
The more you see, the more you will learn on what is out there. Later, you can weigh these offers against each other and find the right one.
Don't: Buy From First Place You Walk Into
Buying from the first place you walk into is a terrible idea. You will have a very narrow idea about what offers are available. To get a clear idea, visit many dealerships and then make a decision.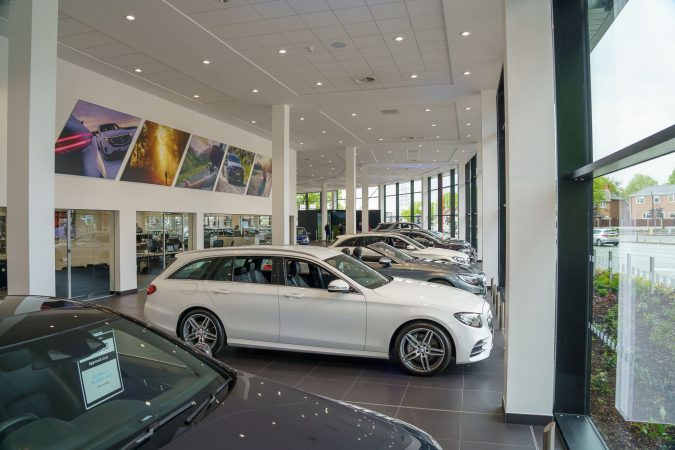 Do: Negotiate For The Best Deal
The dealerships will always try to make a profit. Keep negotiating until you find the right deal.
If the dealership is not working for you, do not be afraid to walk away. Remember that this is a business deal, and you don't have to worry about hurt feelings or keeping face.
Don't: Settle For Something That Doesn't Feel Right
If something feels off about the deal or the dealership then don't make the purchase. For example, don't give them your social security number before you settle on a deal.
This is a red flag, and you might get many more from other places. Trust your instincts, and don't settle for something you don't feel right about.
Final Thoughts
Finding the perfect car and the loan that helps you afford the purchase is important. Dealerships will confuse you and might even try to exploit you. Don't get forced into a purchase you don't want to make.
Know what you want and gain as much knowledge you can before deciding on your purchase. Follow these dos and don'ts to buy the best new car from the right dealer.