Taking your vehicle to a car cleaner has many benefits, one of which is the fact that it saves you time. However, there are also plenty of advantages when you decide to clean your car yourself. Not only will it save you money, but you're also far more likely to do a better job.
If you decide to remove tough dirt inside your vehicle yourself, then this article is for you! But, before knowing some tips and tricks to remove dirt inside your car, it's important to know the essential tools in doing such tasks.
The tools and materials needed for cleaning the interior of a car include:
Vacuum cleaner – make sure that your vacuum cleaner features an extension hose as well as attachments. These will come in handy when cleaning the carpet. They're also great at getting to those hard to reach places. If you're wondering which vacuum cleaner is best, you can find one at Auto Clean Freak.
Brushes – dust that has accumulated in air vents can be cleaned using brushes. Take note that you'll need different types of brushes to get to those hard to reach paces.
Materials for wiping and polishing – here, you'll need rags and towels. Note that the smaller and finer rags can be used for polishing.
Chemical products for cleaning – this doesn't have to be complicated. You can use many of the cleaning materials that you already have in your house.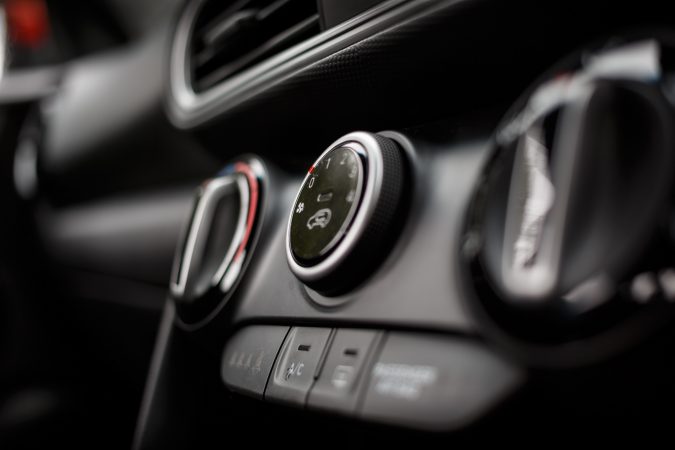 Now that you're aware of the tools you need to remove dirt inside your vehicle, here are some tips on how to do it:
Cleaning The Front Panel
Whether it's the dashboard, console, or the air vents, the front panel can easily accumulate dirt. While it looks like it's simple to clean, take note that it's indeed difficult, especially when you don't have the right tools.
The Dashboard – this can prove difficult to clean since it can be covered with leather or vinyl.
To clean the dashboard, start off by vacuuming the dust, then use a cloth and a cleaning agent to wipe and polish the dashboard.
Console – buttons also create cracks and spaces for the dust to accumulate. Simply use a flat screwdriver and wrap a thin cloth around it.
Air vents – use a thin brush that can enter into the air vet's spaces. After that, dust off all the dust. Next, use a compressed air canister to blow off the rest of the remaining dust.
Cleaning The Car Seats
Car seats are made from 3 main materials. Each of these materials requires you to learn and utilize methods specifically about how to get stains out of car seats.
These are:
Cloth upholstery – cleaning car upholstery can be time-consuming. Be aware of any odors or embedded dirt and stains. Next, find the ideal cleaner for it. A pleasant smelling cleaner can be used to get rid of bad odors.
Leather – dirt can be embedded in the leather, resulting in a stain. However, with the right leather cleaning agent, you can use a towel to clean off the grime. After you're done, apply a leather conditioner to make it supple.
Vinyl – unlike leather, car seats made out of vinyl are simple to clean. You can probably find a cleaning agent in your house that'll do a great job. Use a spray to apply the cleaning agent on the seat. After spraying, simply use a rag to clean the seat.

Cleaning The Carpet And Floor Mats
The dirtiest part of the car's interior is the carpet. Moreover, the floor mats are often designed with grooves that trap melting snow and water from your boots. These can also trap dirt and grime.
Remove the floor mats and use a stiff brush to remove the accumulated dirt. If there's still plenty of dirt left, use a vacuum cleaner with a bare nose nozzle to suck up all the dirt. Then, use a hose to wash out the floor mat. Place the floor mat in a shaded spot to air-dry.
Next, remove all the items, paper, and coins, etc. that have accumulated on the floor and on the carpet. Make sure to slide the seats backward and forward to reach any items under the seat. Use a vacuum cleaner to suck up all the dirt and grime. A steam vacuum cleaner is a great way to remove all the dirt.
That said, if there are still stains, you may need to use an industrial cleaning detergent. Lastly, make sure that there's no water spillage on the carpet as this can promote the growth of mold.
Final Thoughts
Thoroughly cleaning the inside of your car will make it appear brand new. Furthermore, a clean car is also more comfortable to be in and fun to drive.