Electric scooters come with the inherent benefit of being non-harmful to the environment and non-polluting. They also don't require a license. That's the reason more and more people are nowadays looking at electric scooters as their default means of commute, transport, and getting from point A to point B.
So, you think you'll be having your own electric scooter too? Well, that's a good decision, let me tell you! But how do you make your choice? Especially when there are so many different kinds of electric scooters? In this piece, I'll solve that problem for you. I'll provide brief summaries and pros & cons of all major electric scooter types so that you can make a better decision.
SELF-BALANCING ELECTRIC SCOOTERS
When it comes to self-balancing scooters, you'll usually find products like unicycles and hoverboards. You see, these travel companions are rich with features like Bluetooth, fancy lights, and so on … but the most important feature remains to be their small size.
Small, fast, reliable for a good distance – if you want something like that, then go for a Segway hoverboard. The Pro series is a good starting point for your further research.
ELECTRIC MOPEDS
Electric mopeds are indeed very popular among the youth as well as adults.
These are like the electric variation of regular mopeds. In case you don't know what a moped is, know that it resembles a motorbike more than it resembles a hoverboard or a typical electric scooter. Equipped with an elaborate motorbike-like chassis, headlights, turn signals, bigger tires, mirrors, fenders, suspension/shock absorbers, etc., these are a full package.
If you prefer a groovy, classic motorbike-like feeling when you drive but still want to go electric then there's nothing better for you than an electric moped.
What's more, there's also carrying space as well as a back carrier usually for your stuff. You can carry a passenger with you as the seat is longer and more comfortable than regular electric scooters. The tires are bigger and there's suspension, which improves your traveling experience in many ways.
Sure, the bigger lights, turn signals, rearview mirrors, larger wheels, extended seat, etc. make the journey more comfortable and practical but the best feature in an electric moped remains to be the added safety.
ELECTRIC KICK SCOOTERS
Electric kick scooters are the most typical commute option for anyone looking to buy an electric scooter, unlike an electric moped, a hoverboard, or a unicycle.
Electric scooters come in all shapes, sizes, colors, and price ranges. For example, the amazingly impressive Scrooser costs you around $5,000. It's stylish and offers an extended wheel width for additional control, safety, and balance. And on the other hand, the Razor EcoSmart Metro costs around $380 only. It's sleek, lightweight, and includes a cargo basket.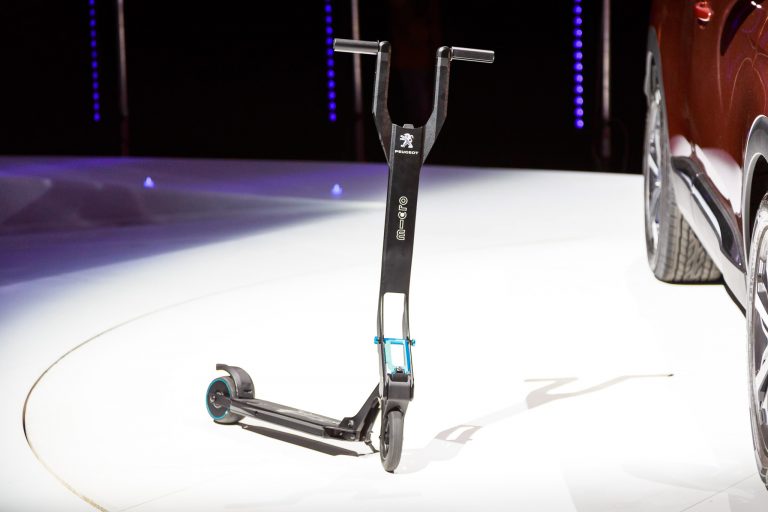 Razor is a trusted brand when it comes to electric scooters and the EcoSmart Metro is a popular product. But usually, you'd be hard-pressed to shell around $500 to $800 when you go for an electric kick scooter.
There are special electric scooters for children too. Some of those are very safe and strong, but cannot carry a lot of weight.
Those for adults usually also have a weight limit, so make sure you check that out before you make your mind. Let's go over the various kinds of electric kick scooters that you can use:
Foldable electric scooters

are good for people who need a clean way to commute daily to work or college. They can be folded upon reaching the destination. This makes them extremely space-efficient and hassle-free to store. Some even come with multiple folding patterns. These usually have slower speeds and a little less range than other electric kick scooters but there are also

some pretty fast electric scooters

.
Offroad electric kick scooters

are built specifically for the hobbyist. Longer battery life, suspension, strong build quality, bigger offroad tires, etc. make them ideal for exploring and offroad conditions. Some even use them for their daily commute when their way is full of unpredictable or rapidly-changing terrain. They cost significantly more than the foldable ones.
Flat tire electric scooters

are those that offer flat tires for added comfort. Also, flat tire electric scooters are the only kind of electric kick scooters that come with seats. Sometimes, the tires have pretty similar form-factors to those of cars. Some even come with suspension. So, you can understand how much more comfortable these are.