There's no denying the Audi TT is an attractive car. It's also a popular coupe and convertible sold by the German car maker. Wherever you go in the world, you are bound to see one somewhere! But, there's one downside to the Audi TT: it's become a common sight.
Those of us that want a sports car are now less likely to buy a TT these days for that reason. But, what should we consider in its place? Yes, there are many capable sports cars that you could go out and purchase today.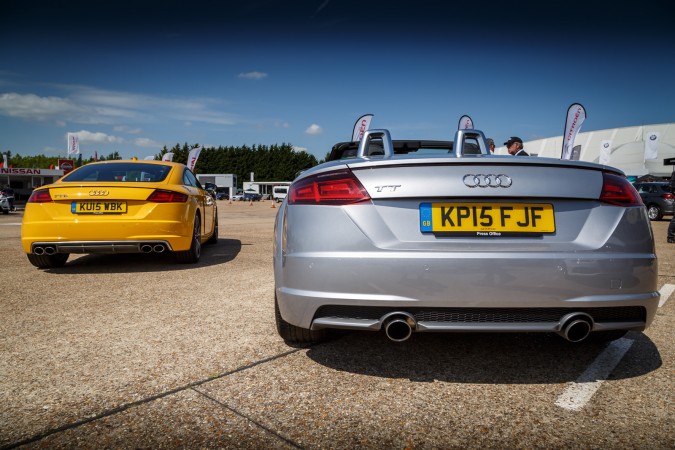 One model that some of us tend to overlook is the Toyota GT86. It might not have a beastly V8 under the bonnet like the Lexus RC F. But, it's still a capable sports car nonetheless. Today I'd like to share with you the reasons why people buy this car. Just don't blame me if you want to go and get one today after reading this blog post.
It's The Result Of A Partnership With Subaru
We all know that Subaru creates some great sports and high-performance cars. Toyota lost its way somewhat since the demise of models like the Supra, Celica and MR2.
Keen to attract sports cars fans back to the brand, Toyota partnered with Subaru to develop the GT86. Already, this sounds like a recipe for success.
It Has A Boxer Engine
One telltale sign the Toyota GT86 is the result of a Subaru collaboration is down to the power plant. That's because it has a 2.0-litre 16-valve Boxer engine! In case you didn't know, those engines are different to the standard ones you find in most cars.
That's because the cylinders are horizontal rather than vertical. Looking at the engine under the bonnet, it also likes just like a Subaru engine. And when you drive the car, it also sounds like one too!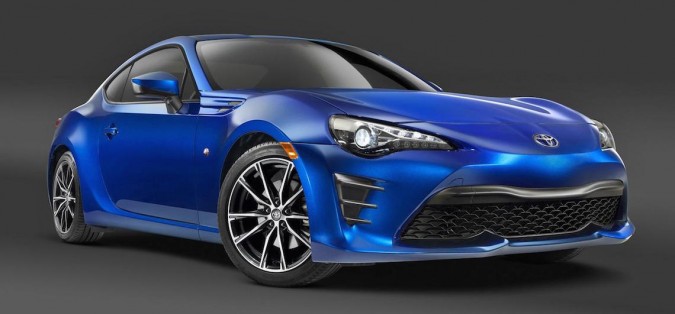 As standard, the 2.0-litre 16-valve Boxer engine produces 197bhp. It goes from 0-60 mph in 7.4 seconds – reasonable for a car that weighs 1.24 tonnes. And if you plan on driving around a racing circuit, you should know it has a top speed of 140mph.
It's important to note this is a sports car. It isn't a supercar, nor is it a Subaru Impreza WRX STi. The appeal of this car is that it's fun to drive, just like predecessors such as the Celica and MR2.
You can buy the GT86 from Inchcape Toyota with either a 6-speed manual or automatic gearbox. I recommend the manual because it's faster to 60mph than the auto. Leave the automatics to cars like the Audi TT.
It's A Car That You Will Always Want To Redline
Toyota says that the car's peak power is between 6,400rpm and 6,600rpm. That means to get the best out of it, you have to make that Boxer engine sing for its supper!
But that isn't the only reason to leave it just a little longer before changing gears. As with all Subaru Boxer engines, the sound from under the bonnet changes the higher up the revs you go. There's no denying this will leave you with a massive grin on your face. Plus, it'll no doubt turn heads wherever it goes.
You might think that there's no power down the lower rev ranges but that's not the case at all. The Toyota GT86 is a good cruiser when you're not taking it to the limit. Don't forget the car boasts 197bhp. It's no slouch on the road or the race track.
What If You Want An Automatic Transmission?
Although I recommend buying the manual version, I recognise that's not for everyone. I wouldn't write the Toyota GT86 off if you must have an automatic. Sure, it's a little slower to 60mph. But, that's not the only thing that matters when you buy a sports car.
The auto gearbox used in the Toyota GT86 is a standard one. It doesn't use dual-clutch technology like the Audi TT, for example. Plus, using it with the paddle shifters means you can change gears quicker.
The Toyota GT86 Will Glue You To The Road
One of the biggest selling points of this car is down to the way it handles. Read any review of the car online and everyone will agree on one specific point. It offers class-leading handling.
It might only have 17-inch wheels as standard but it's what they connect to that counts. The suspension setup on the Toyota GT86 will put some race-inspired cars to shame. Extensive research and development have gone into the tuning of the suspension.
Meanwhile, the steering system offers excellent feedback. When you drive the car hard, you will feel connected to the road beneath you. One thing I hate about some sports cars is the "cloudy" feeling you get when steering. I can confirm that's not the case with the Toyota GT86.
To make sure you don't kill yourself, the car comes with traction and stability control. That means if you lose control, the Toyota GT86 will take over.
A Gadget Geek's Dream
We all know that Toyota builds reliable cars. But, another reason they are such a notable marque is down to their technology. Being a Japanese car brand, Toyota is at the forefront of vehicle tech.
Buyers of the Toyota GT86 will enjoy the fact that a raft of gadgets and electronics come as standard. For example, you can make use of the Toyota Touch infotainment system. Dual-zone climate control and an auto-dimming rear-view mirror also feature on this sports car.
Other features include a Bluetooth handsfree system and USB connectivity. That also gives you a range of multimedia options if you hate carrying loads of CDs around.
Final Thoughts
The Toyota GT86 is a fun to drive sports car that's at home on the road or a race track. It's a race-inspired vehicle and has already tempted people back to the fold.