Keeping your RV warm when it is cold is essential. It makes your adventure enjoyable and comfortable. Of course, some RV's feature furnaces that keep the motorhome warm, but they are inefficient. So alternative options must be sought. Unfortunately, doing so comes with a price. It is expensive and sometimes unaffordable. Luckily, there are a few inexpensive ways to help you keep your unit warm throughout the journey. In this article, we look at how you can keep your RV warm without spending a lot of money.
1. Make Use Of A Gas Furnace
They are the oldest methods of heating your rv. The method comes with a host of advantages. They range from being efficient to be vented externally. Besides, the gas furnace is efficient and provides sufficient heat. Also, the system can heat the rig faster. It allows you to pull into a composite even at night when the weather is freezing. Also, it does not require that you move the unit when you want to refill. It allows you to make use of external propane to keep it warm throughout the cold weather.
2. Ceramic Space Heater
They are the most preferred among the many space heaters you can get on the market. The heaters are efficient and will keep any section of the RV warm. It can be used to heat just some spaces of the RV to save on energy.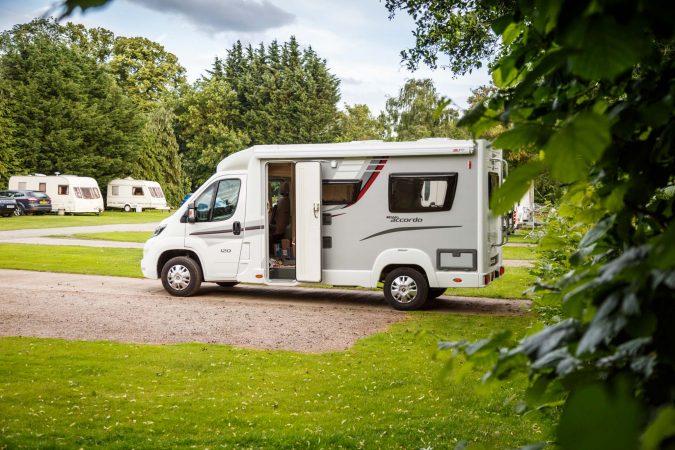 3. Catalytic Propane Heaters
They are specially designed heaters that are commonly used to warm the RV easily. Using catalytic heaters reduces harmful gases that are associated with propane heaters. They are portable, quiet, and efficient. The unit will provide enough warmth throughout the cold season. The advantage of using this system is that it eliminates the risk of fire.
4. Heat Pumps
This type of pump is inexpensive and will enable you to save lots of money. It is efficient and gives off up to 4 times the amount of energy compared to other heaters. But the pumps are not suitable if you will be taking a trip to areas where the temperature drops to the freezing point. But they are ideal for anyone seeking a trip in springs.
5. Electrical Heating
Electrical heaters may also be used to heat RV's. Some exclusive technology is used to ensure that passengers remain comfortable. It is luxurious and ensures that the RV remains warm throughout the adventure. Electrical heaters could be the best option if you can winter-proof the RV.
A furnace or an electric heater allows you to provide the motorhome with the right amount of warmth. It can reduce freezing that is likely to occur during the cold weather. Also, gas heaters can be externally vented, and so it saves you from the need to worry about carbon monoxide build-up. Both of them are easy to maintain and will give you service for a longer period.
Many other methods can be used to heat the RV home. But making use of electrical and gas heaters will help you to save most on energy. Besides, the methods are efficient and will ensure that the motorhome remains warm throughout the trip.