When buying a new car, or even a used one for that matter, people are often most concerned about reliability. Given how popular German cars are these days, one of the questions that keeps popping up time and time again revolves around the topic of the most reliable German car.
More specifically, everyone wants to know which German-made car is the best choice if you're worried about reliability and maintenance costs. Since there are several hundred different German car models from over a dozen different manufacturers, we can't possibly go over each one in this article.
Instead, what we'll do is divide each section into different classes or segments if you will. We'll start with small economy cars and hatchbacks and work our way up to saloons and SUVs.
To accurately rate each car in this article I'll be using sources from various reliability agencies such as Reliability Index and J.D. Power, as well as enthusiast forums such as Piston Heads and Bimmer Forums to name but a few.
I'll be taking into account various models from manufacturers such as VW, Audi, BMW, Mercedes, and Porsche. Use this article as a loose guide only and always check the condition of each car and its previous service history.
Small Economy City Car
If you stop and think about it, this segment boils down to a fight between the only two German cars in it: the VW Up! and the Audi A1. Yes, you could argue that the VW is a lot cheaper than the Audi and is an economy car whereas the A1 is a small luxury car, but that's beside the point.
The truth is that if you've got the cash and want a small daily runabout instead of using your main/weekend car, both of these cars will play that part beautifully. If you want a diesel you'll have to pick the A1 since the Up! doesn't come with a diesel engine option, so there's that.
That being said, the little Up! scores better in most reliability tests than Audi's venerable A1. A WhatCar survey found the VW Up! to be an extremely dependable motor vehicle, with just 3% of all cars registered suffering any kind of issue or fault. They gave it an astonishing 99.4% reliability rating on their website.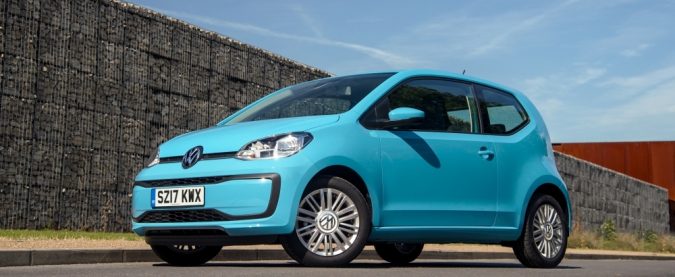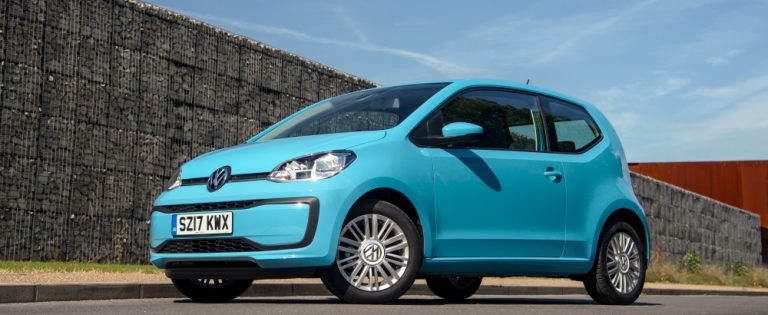 The Audi A1 is still an excellent alternative, and the only choice if you want a small car that's also luxurious and absolutely brimmed to the top with features and gadgets. The A1's cabin is also on an entirely different level to the VW's. Common faults with the A1 include seatbelt fraying around the edges, turbo failure, and sliding roof problems. These faults are usually isolated though and aren't widespread.
One important note: I didn't mention the VW Polo because it shares a lot of components with the A1, including most of the engine options, so issues and running costs are roughly the same. The Polo is more practical than the A1 and it costs less, but it's obviously less luxurious inside.
My pick for this category: VW Up!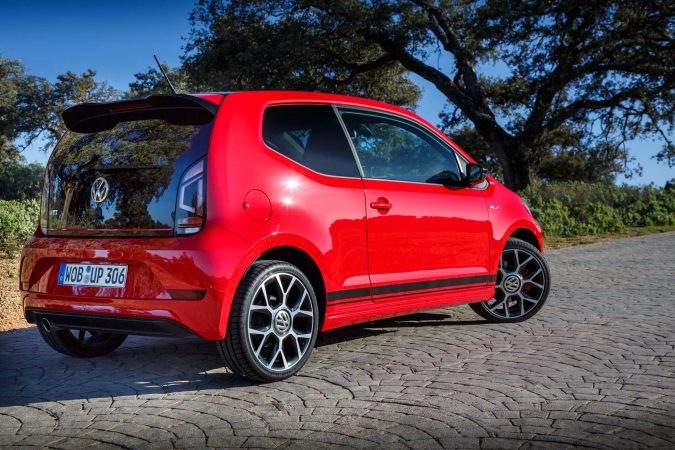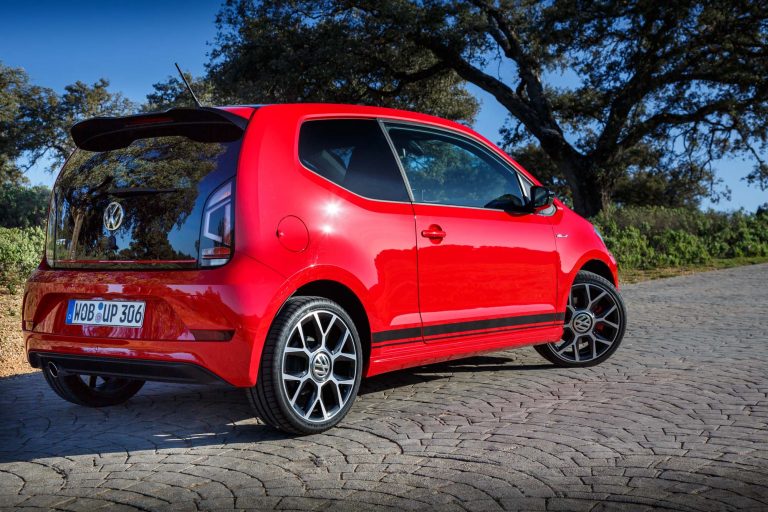 Mid-Size Compact Hatchback
This is one of the most highly-contested segments in the automotive sector, so I had to do a lot of research to come to a conclusion regarding which is the most reliable German car.
Let's start with the BMW 1-Series since it's the obvious driver's choice. It has a great chassis and is the only rear-wheel-drive in this segment, but it has far too many electrical problems to win the reliability test.
What's more, first and second-gen cars had an issue with the timing chain, where it could take the entire engine with it should it snap and break. Preventative maintenance is also difficult since the chain sits at the back of the motor near the bulkhead, meaning the entire engine has to be dropped for the service.
The redesigned Mercedes A-Class turned out to be one of Mercedes' most popular models to date, but it's not their most reliable. While the engines themselves are rock solid and virtually indestructible (especially the Renault engines used on the lesser trims), everything surrounding them is prone to one issue or another.
Certain model years have been known to leak oil due to a bad O-ring, the driveshaft can detach itself and cause loss of drive, but worst of all are issues with the double-clutch transmission which can be costly to fix. Mercedes performed quite poorly in WhatCar's recent reliability tests, coming in 26th out of 31 manufacturers.
The VW Golf and the Audi A3 are virtually the same cars underneath as they share the same chassis and the same underpinnings. The VW is obviously the cheaper car with the slightly 'worse' interior, in terms of materials at least, but it offers the better bang for your buck.
Common faults include DPF issues, EGR valve faults, suspension components failure and leaky doors. That being said, a second-hand Golf or A3 is always going to be cheaper to fix than an A-Class or a 1-Series.
My pick for this category: VW Golf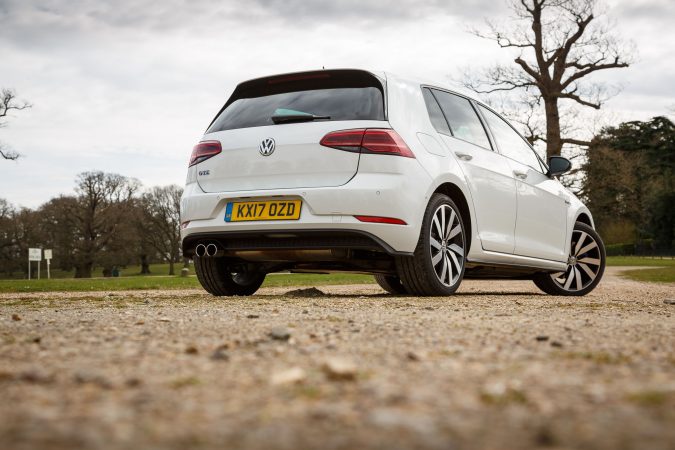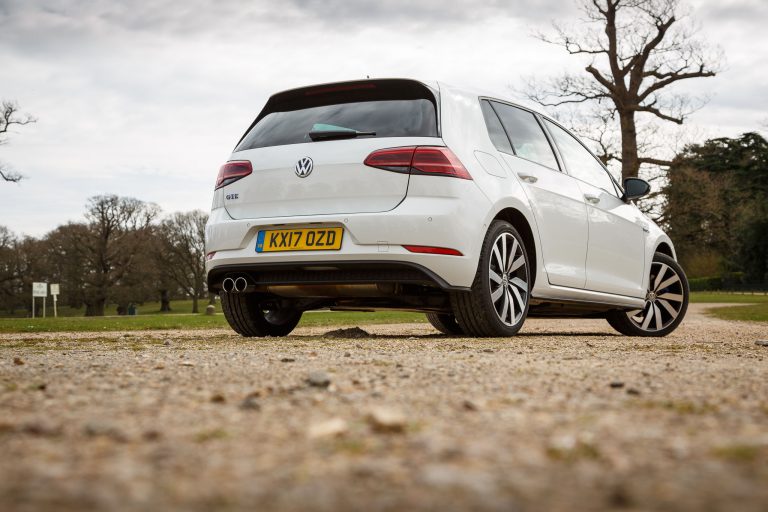 Hot Hatchback
Once again, I'd like to point out that my personal favourite from this segment is the outgoing rear-wheel-drive BMW M135i/M140i, but being a 1-Series at its core, it shares the same issues with the base cars.
The A45 AMG is an astonishing car, it really is. It's one of the most rapid things you could ever come across. It'll demolish most supercars on a tight B-road thanks to its four-wheel-drive system and over 350 horsepower, but it's not the winner of this test. A highly-strung 2.0-litre engine will require a ton of maintenance and god-forbid anything should fail or break because it'll cost a ton of money to fix.
Once again then, it all boils down to VW and Audi. I love the RS3's incredible turbocharged straight-five cylinder engine and the noise it makes, but I can't live with how understeer-y it is. It does alright in terms of reliability, far better than either the BMW or the Mercedes, but it's outclassed by the Golf R.
The Golf R is a sensational vehicle. It's one of the quickest hot hatchbacks point to point, and it uses a smaller 2.0-litre four-cylinder engine, not the RS3's 2.5-litre unit. The biggest issues with the Golf are cheap plastics in the cabin which cause rattles, a weak clutch on manual-equipped cars, and soot in the exhaust pipes.
If I had to buy a hot hatchback purely based on reliability though, I wouldn't bother with any of these and I'd just get a Golf GTI instead. Yes, it's front-wheel-drive only but that means two fewer axles and one less diff to worry about. It'll also be kinder on its suspension components.
My pick for this category of most reliable German car: VW Golf GTI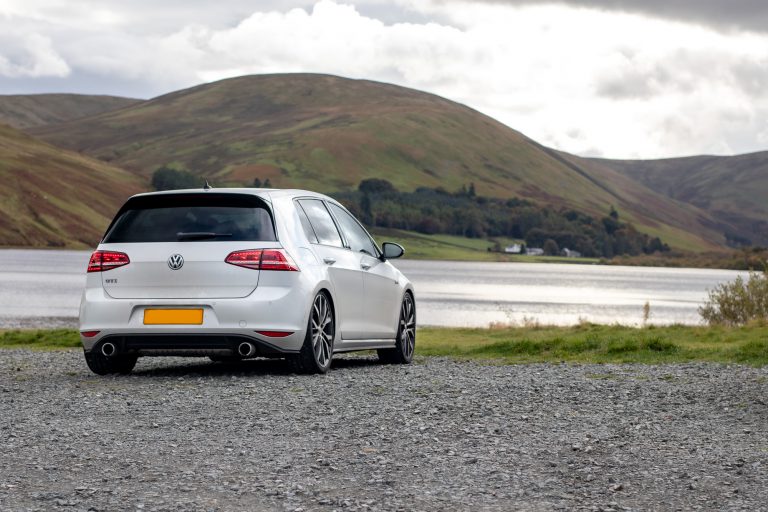 Luxury Mid-size Saloon
This is arguably the most profitable segment for each of the manufactures mentioned here, but all the cars are so different you wonder if they're even competing against one another.
The BMW 3-Series is the obvious choice if you want the ultimate driving machine. It steers better than any of its competitors, it has the most dynamically capable chassis, and it has the most potent engine range from any of its German rivals.
The most reliable German car in its class it is not though, as it often plagued with electrical issues and ancillary failure. Common faults include but are not limited to water pump issues, thermostat failures, turbocharger malfunctions, and a lot more.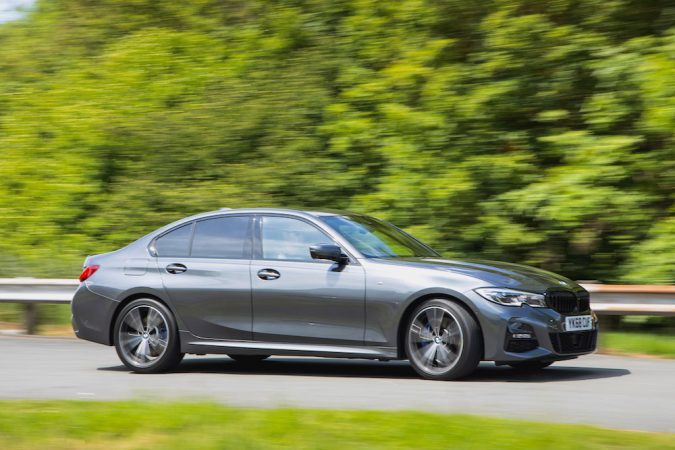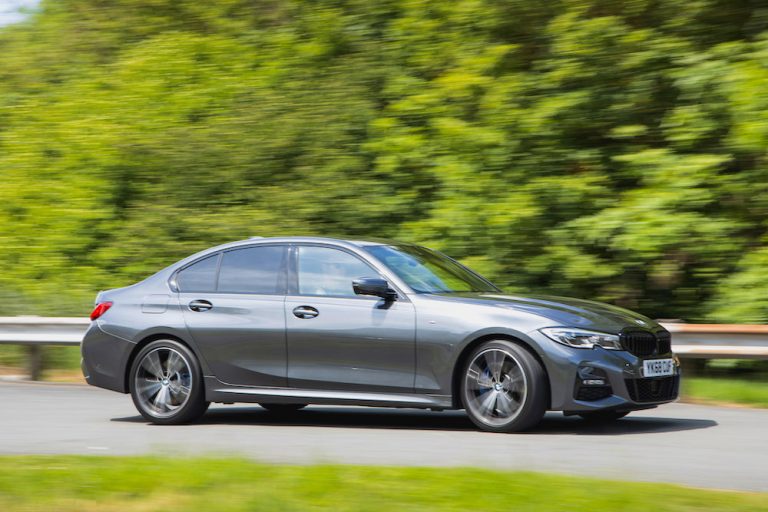 The C-Class has one of the nicest rides in this segment and a gorgeous-looking interior. Cars built before and including the W204 generation had impeccable build quality, but things took a turn for the worse with the W205-gen. Issues include squeaky interior panels, rattling trim pieces, and failing sensors.
The Audi A4 is, for many people, the ideal everyday car. It's front-wheel-drive in standard trim so it's easier to own and maintain, the diesels are really frugal and have been proven for generations, and it has one of the nicest cabins in its segment. And yet, if you go for the quattro all-wheel-drive versions you'll have a car that's unstoppable come rain or shine.
The Audi A4 is a relatively reliable car which shares most of its engines with the VW Golf, meaning it's neigh-on bulletproof in terms of engine issues. It does like to use a lot of oil though, and that's also the most common issue reported with any Audi A4 generation. Despite that, it's still comfortably the most reliable car amongst its peers.
My pick for this category of most reliable German car: Audi A4
Luxury Large Saloon
The BMW 5-Series is a large luxury saloon that drives like a much smaller car. It really has no business being as good in the corners as it is. Early E60-gen cars had some issues with EGR valves and they loved to consume suspension parts at unreasonable rates. The F10 which succeeded the E60 generation was an all-around better vehicle, returning more MPG and reporting fewer faults.
The current G30 5-Series is arguably the best car the company's ever built. It's gorgeous to look at, the interior is incredibly built, and it's full of the latest gadgets and features. The ZF 8-speed box is bulletproof too.
The Mercedes E-Class has an amazing-looking interior, but it isn't as well built as the S-Class is. Like the C-Class, it's also prone to squeaks and rattles, and its infotainment system isn't as good as BMW's iDrive.
According to WhatCar's testing, the latest E-Class didn't perform as well as its predecessor did. It still scored a decent 93.7% in the reliability rating, but it could have been a lot better.
Despite winning the mid-size saloon segment, Audi's A6 performs incredibly poorly when it comes to reliability, especially compared to its smaller sibling, the A4. Common faults include increased oil usage (as most VW Group cars do), timing chain issues, gearbox problems, A/C issues, a damaged flywheel, failing electronics, and more.
The most recent Audi A6 seems to fare better when it comes to reliability, but older-gen cars are notoriously expensive to fix.
Because of its amazing engine lineup and the indestructible ZF gearboxes, I have to give this round to the BMW. Yes, it still has its own common faults and small foibles, but which car doesn't?
My pick for this category of most reliable German car: BMW 5-Series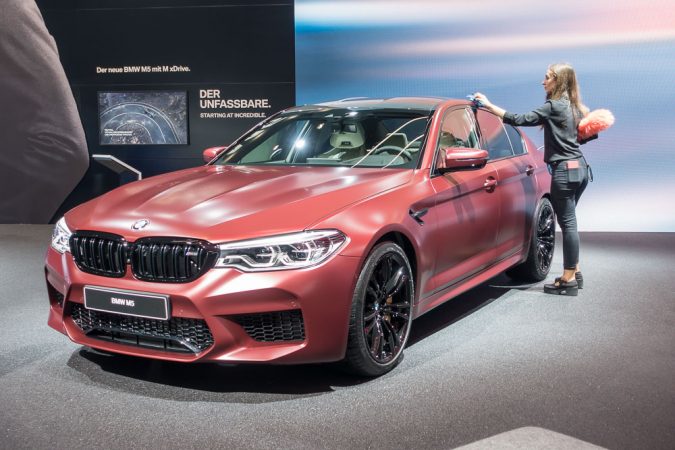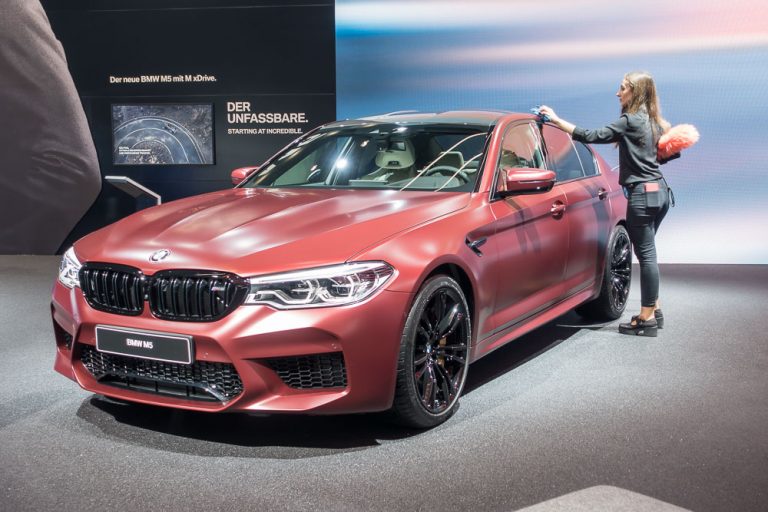 Luxury Limo
Choosing a winner in this segment feels a bit pointless because these are some of the most unreliable cars you're ever going to come across. The BMW 7-Series is one of the worst used cars you can buy. Don't be fooled by cheap used prices on the second-hand market. Anything that can go wrong on an old 7-Series will. It's not a question of if, but when.
Mercedes' S-Class doesn't fare much better than the 7-Series mind you. Used diesel-powered S-Class variants are slightly more reliable than their petrol counterparts, but only just.
Being heavy and bulky, they like to wear out suspension components rather quickly. Fixing the air suspension, should it fail, is a total nightmare and money pit. Avoid AMG models like the plague unless you have mountains of cash you don't mind throwing down the drain. Worst of all is the V12-engined S65 AMG.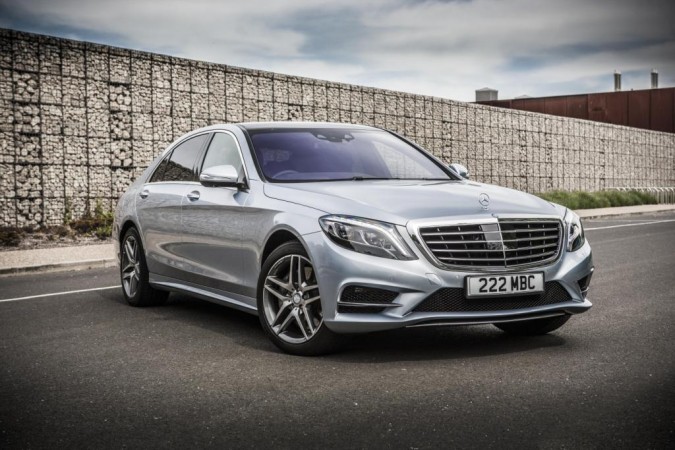 The Audi A8 is the least bad of the bunch when it comes to reliability. A lot of the common issues involve electrical components or ancillaries, which is a million times better than engine or gearbox issues.
They've been known to suffer handbrake problems and sensor failures. As is the case with the other two, the air suspension is a major weak point and a total nightmare to fix.
My pick for this category of most reliable German car: a tie between the Audi A8 and the Mercedes S-Class
Compact Crossover
BMW make two compact-ish crossovers, so I'll squeeze them both in the same category even though one is slightly larger than the other. The BMW X1 and X3 share a lot of the same components, so they have the same weak points and common issues.
The 2.0-litre diesel engines suffer the same snapping timing chain issues as the four-cylinder engines found in the 1-Series and the 3-Series (it's the same unit), giving the X1 and the X3 a bad reputation overall. It's a real shame because the cars are otherwise fairly reliable.
Mercedes debuted the GLA and the GLC in 2015, making them relatively new models compared to their German counterparts. The engines are a bit crude and agricultural, but they're alright in terms of reliability. As with most newer Mercs, the cabins suffer from questionable build quality.
They're also prone to make noises on full lock and are susceptible to 'crabbing'. Crabbing occurs when the wheels on one axle of the car appear to be out of alignment with the wheels on the other.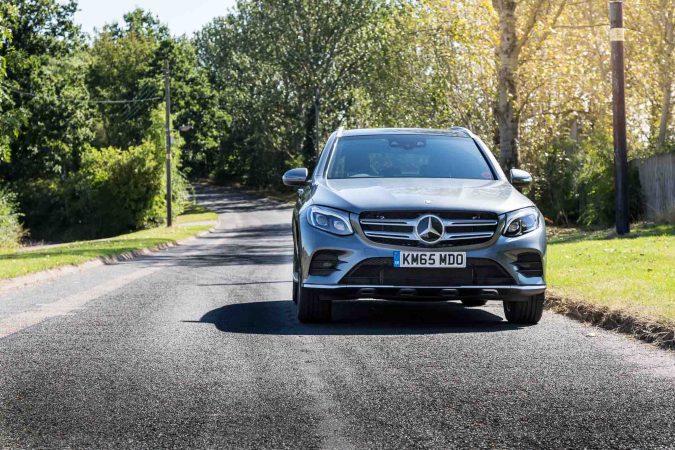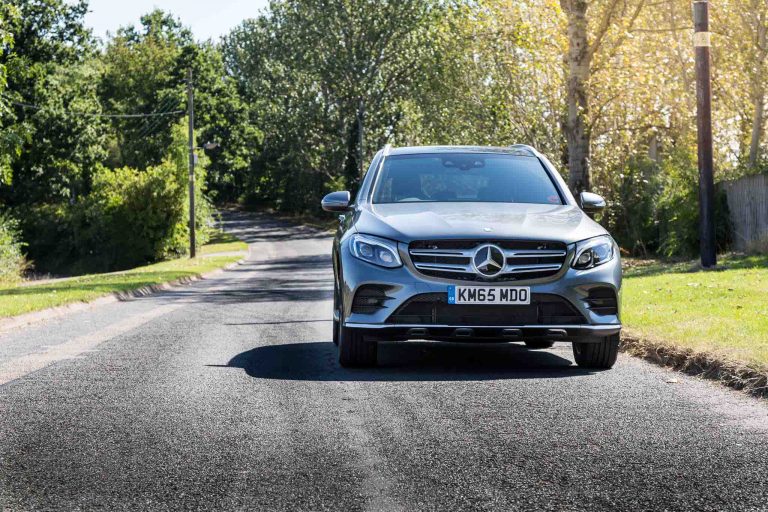 According to WhatCar's reliability study, the Audi Q3 is a reasonably reliable vehicle. Most of the common complaints stem from diesels (25%), while just 13% of all petrol owners complained about any issues with the engine.
With the petrols, the most common issues are electrical gremlins and bodywork-related issues. According to WhatCar, Audi has done rather well as a brand in their test, finishing 20th out of 31 manufacturers.
The one I'd personally recommend, despite what you might read on the internet, is the Porsche Macan. It shares a lot of its underpinnings with the Q5 but it's obviously been tweaked by Porsche to make it a lot sportier. According to WhatCar, the Macan is one of the most reliable luxury crossovers for sale, finishing an incredible third in their study.
My pick for this category of most reliable German car: Porsche Macan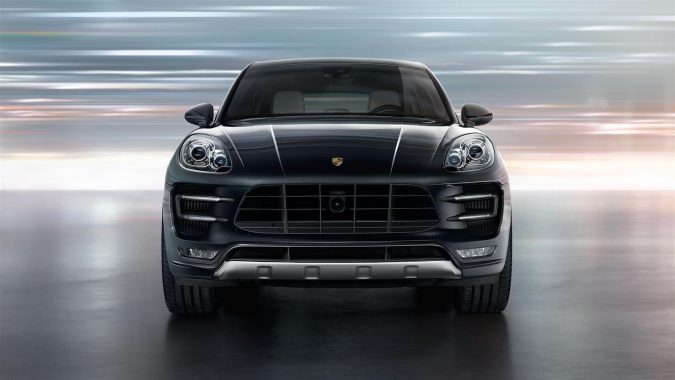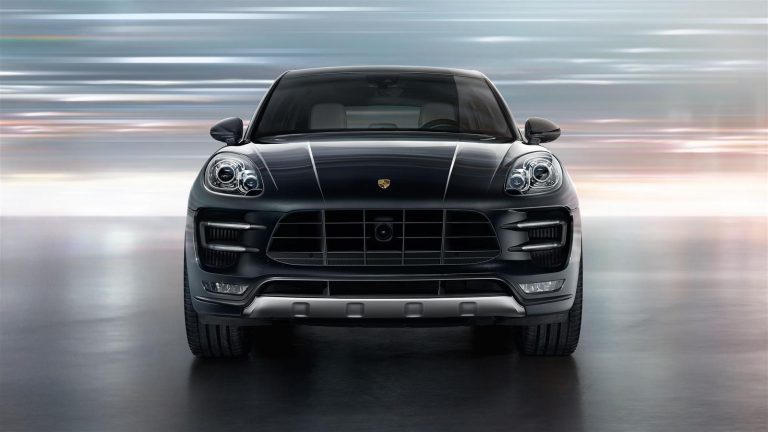 Luxury Mid-Size SUV
Sticking true to the brand, the BMW X5 is a large SUV which looks like a 4×4 off-roader but it has the dynamic capabilities of a regular car. It's remarkable how such a large car with such a high centre of gravity can behave like a saloon, but it does.
Common issues depend on which X5 generation you go for, but as a general rule of thumb, most cars experience electrical issues and ancillary faults. Child safety locks have been known to not engage fully and tailgates can creak on certain model years.
Issues with the EGR valve are not unheard of, and it's a common fault which can cause the engine to cut out. Last but by no means least, wheel bolts on cars manufactured between the 13th of July 2018 and 2nd of August 2018 should be checked because they might not have been tightened correctly at the factory.
The Mercedes GLE is also relatively new, but only in name. Before Mercedes' newest naming nomenclature, it was known as the ML. First-gen MLs were known to rust badly in colder climates, but they had incredibly reliable engines.
The latest GLE is one of the most reliable SUVs according to WhatCar. Only 18% of all tested GLEs encountered any kind of issues, and most were non-critical and involved engine electrics or steering-related faults. Over two-thirds of those cars could be driven and taken to the workshop under their own steam.
Judging by the Audi Q5's performance, one would safely assume that the Q5 is just as reliable, but alas, that's not the case. Early iterations of the Q5 suffered a variety of common faults, including heavy oil consumption, creaking or leaking panoramic sunroofs, malfunctioning cigarette lighters, boot switch failures, DRL faults, and a ton more issues.
Once again, judging by WhatCar and their rigorous tests, I'd have to give this win to the Cayenne, the Macan's larger sibling. Early models did suffer from some automatic gearbox issues and the air suspension is prone to failures especially as the car goes through the ageing process, but even so, the Cayenne is a robust vehicle.
It's the one I'd personally go for, even if I was buying second-hand. Stay away from the Turbo and Turbo S variants and you shouldn't encounter any major issues.
My pick for this category of most reliable German car: the Mercedes GLE tied with the Porsche Cayenne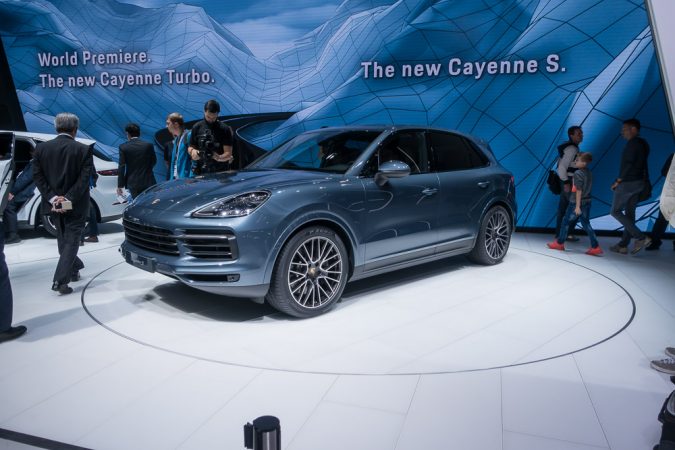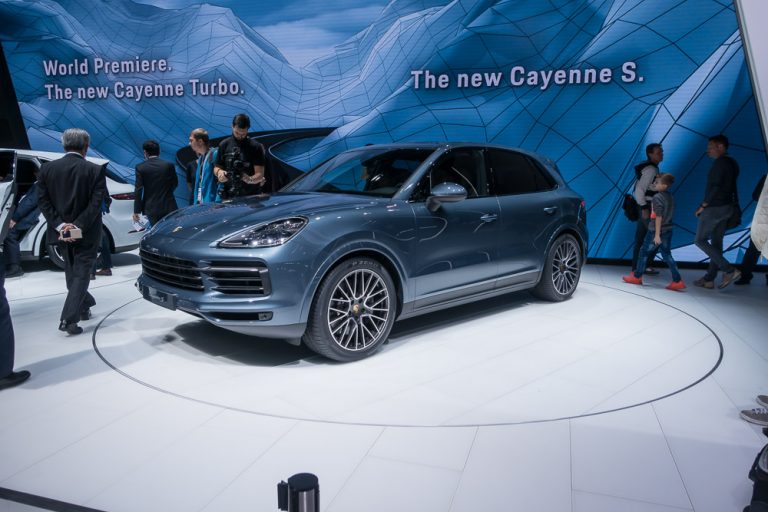 Luxury Full-Size SUV
Finally, we've come to the behemoths of the SUV segment. The BMW X7 is BMW latest flagship SUV. It's a genuine seven-seater, go-anywhere and do-anything type of car. As it's so new, common issues are hard to diagnose, but reading the forums online I've come across one fault over and over again.
The sensor for the rear seats can malfunction causing the car to think the rear seats are either jammed up or down. If it does this, you'll get a warning on the dash you can't remove and the seats will sporadically not want to go up or down. A quick trip to the dealer for a new sensor sorts out the issue, so it's nothing too serious or expensive.
The X7 30d is your safest bet as that engine has been proven in many other applications. I'd avoid the M50d if I were you, because buying a quad-turbo 3.0-litre diesel is just asking for trouble. Yes, it'll be remarkably quick for an SUV, but repair costs once the warranty runs out will be eye-watering.
The Mercedes GLS is all-new for 2019, so it's hard to conclude whether it'll be as reliable as the old GL was. Common faults with the GL include front suspension problems (leaks in the air suspension) and gearbox issues (hard shifting in the lower gears).
The Audi Q7 is probably the most popular car in this segment, and for good reason. Owners have reported very few common faults across the range, with the most severe being misfiring problems, knock sensor problems, and even fuel tank pressurization issues.
Early-gen Q7s had an appetite for tyres because it used to wear out the outer edges considerably more than any other area. In some cases, owners had to replace their front tyres in as little as 5,000 miles. Despite that, the Q7 is easily the most reliable car here, but I reckon the X7 will be the most reliable car of the 'new' generation SUVs.
My pick for this category of most reliable German car: Audi Q7 tied with the BMW X7