We don't mean to spook to you – but we think that the official unveiling of the highly-anticipated 2021 Rolls Royce Ghost might be creeping closer. We've been hearing rumors about the testing and development of the new car for some time now – and we've even seen some pictures of a vehicle that's claimed to be the new Ghost with a camouflage paint scheme – but we've now reached the point where an official announcement seems to be imminent – and we couldn't be more excited.
In writing this article, we appreciate that only a few of us will ever be lucky enough to own or even test drive a Rolls Royce Ghost. The British car company makes some of the most luxurious and expensive cars in the world, and so their vehicles are usually the preserve of the super-rich. That doesn't stop us from looking upon them in wonder, though. Just as we like to cast an eye over the latest Ferrari or Lamborghini when it rolls off the production line, we always enjoy taking a minute to stop and stare at the latest creation from this most classic of designers – and it doesn't seem like we're going to be disappointed.
The name 'Rolls Royce' is synonymous with class and sophistication all over the planet. It's the type of car we expect British royalty to drive, and a brand so elegant that not even the fact that rappers keep buying the Ghost can tarnish it. There's a very good reason that of all the car manufacturers in the world, only the Rolls Royce has ever had an online slots game named in its honor (the 'Reels Royce' game that you'll find on several online slots websites). Whenever anyone plays UK slots, they want to make money from them. The Rolls Royce brand is strongly associated with money. Mercedes and BMW have never had their cars used to sell online slots. Rolls Royce does. Seeing your car re-imagined as a casino game isn't necessarily a sign of success, but it's telling when it happens to your company rather than anyone else's.
In truth, we've been waiting a little longer than we expected to for the new Ghost already. Rolls Royce has always been a company that is more about quality than quantity, and so they take their time with the design and testing phase of putting a new model together rather than pushing them out for general sale and mass production before they're ready. It also seems that their employees have been slightly distracted by other projects recently. We have no idea who decided that it would be a good idea for the company to produce its own line of honey, but someone did, and you can get some of your own by ordering any Rolls Royce car for collection from their HQ in Goodwood, England! We suspect that most of you will be far more interested in the new car, though, and so let's turn our attention back to that instead.
While there are multiple images circulating online that claim to be photographs of the new Ghost, most of them are either fakes or concept images drawn up by people based on a little knowledge of what the car might look like. Instead of regurgitating those pictures, let's look at what we know. This car is going to be much lighter than its predecessor because it's being built around a brand-new aluminum scheme that the company has developed in-house. Both the Cullinan and the Phantom will also feature this new aluminum shell, which is believed to improve torsion as well as making the vehicle more agile.
Rolls Royce hasn't publicly announced what will be hiding underneath the hood when the car is finished, but we'd be very surprised if it wasn't the 6.75-liter V12 twin-turbo engine we've seen them employ to such good effect elsewhere. That should give the car 570 horsepower, and will almost certainly come paired to an eight-speed gearbox. This will be a four-wheel-drive vehicle – and one that packs an incredible amount of power. Some of the hottest rumors elsewhere about additional driving and comfort options include rear-wheel steering, a plug-in powertrain, an anti-roll system, and possibly even a completely electric version of the car. That would be a first for the Ghost series and might prove to be controversial among some motorheads who have a strong dislike of anything that isn't built around a traditional combustion engine.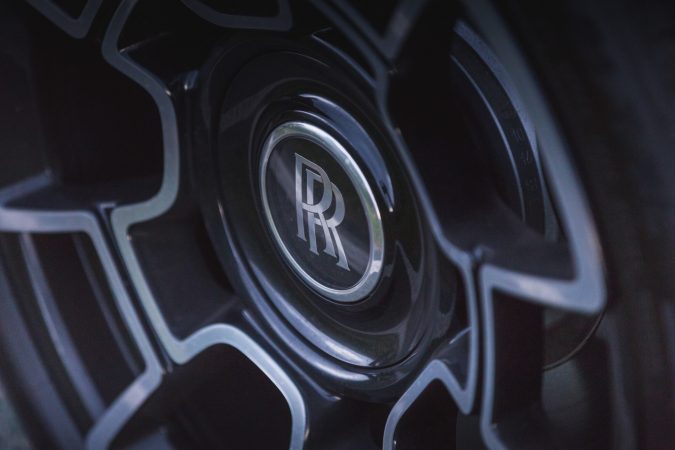 One of the cars that were seen undergoing tests within the past few months was an extended wheelbase version of the Ghost, which would be consistent with what we've seen in the past. The extended wheelbase version of the most recent incarnation of the car was a mere seven inches longer than the standard issue, but the rear doors of the test car we've seen this time around appear to be even longer than that. The Ghost has always been seen as a limousine in disguise among some car enthusiasts, and so you can expect to hear that description being used again if this super-long variant makes it all the way from the test track to the showroom floor. Other new features seen on the test cars include narrow lights and a larger and more prominent Rolls Royce grill. From the front, this makes the car a closer match to the Phantom. We've also heard whispers about a digital HUD for the driver, but as we have no evidence whatsoever confirm that suggestion, we'll have to wait and see on that front.
Whatever is or isn't there on the 'final' version of the 2021 Ghost when it becomes available, we can say with confidence that it will be one of the most attractive cars we see all year. Nobody can say for sure when it might become available for purchase at the moment, but we suspect that all of the vital information about specifications will be known by the end of the summer, and we'll be given a month or two to salivate over those details before orders can be placed for end-of-the-year delivery. Most of us can only dream about it, but if you happen to be one of the lucky few who can afford to invest in a Ghost, you probably don't have much longer to wait!