With the colder weather comes a greater risk to your car. Icy roads, frozen water in the engine and vehicles struggling to power through the elements can prove dangerous. Research has shown that November through to February are the months when the highest proportion of car breakdowns occur. Therefore, it's incredibly important that after the warm summer and in preparation for a vast change in temperature and conditions, that you properly get your car ready for winter. Planning these checks ahead should help you be prepared, but there may still be times when unexpected costs arise, and you may need to dip into your savings, or even cover this with a short-term loan. In order to be best prepared for winter, it's essential to:
Get a Service
Up to half of common car problems experienced in winter can be quickly and easily prevented by having it serviced beforehand. This is the simplest way to prevent any new or existing issues growing worse, as the experts will spot these, and they can be dealt with immediately. Many garages also offer free or discounted 'winter car checks' if you book in for a service in certain months. This should be your first action to reduce the chances of a winter breakdown.
Check the Battery
Your car battery will experience a lot more use in the winter months. The heater, blower and lights will all be on a lot more as you likely drive in the cold and dark. Plus, cold temperatures reduce their output as well. If your car is struggling before winter, it's worth checking the battery, as they usually only last about five years so it might need replacing anyway.
Pump up Your Tyres
Ice, lots of rain and snow greatly increase the risk of skidding in winter. Firstly, check your tyres tread depth is well above the legal minimum depth of 1.6mm, with some places recommending they are around 3mm. If it's not, then replace them with a new set (you could also consider adding winter tyres). Otherwise, make sure they are well pumped up, as this will provide better steering, braking and fuel economy.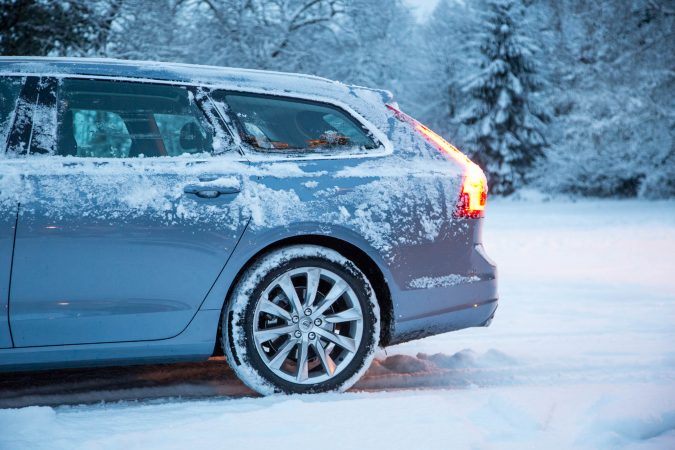 Top Up the Liquids
Fuel should always be topped up but especially in winter, as you don't want to run out and be left stranded in the cold. Even though it might feel like you need to take out a loan to keep up with the rising fuel prices, this is an unavoidable expense. Regularly checking the oil is essential as well, while you need to top up your windscreen washer with extra solution, as just water will freeze. The same is true for coolant levels, as a frozen engine is one of the worst things to experience in winter.
Quickly make sure your car is prepared for winter with these checks and hopefully it will still be working and in one piece by spring.