Forklift operations are an important aspect of daily life at major transport hubs around the globe. If you're ready to take a forklift test, it's important to prepare yourself adequately because forklift operations can often get complicated. In fact, rules of operating a forklift are regulated separately, which means that standard driving rules do not apply to forklifts.
This is a brief guide that will help answer basic questions about forklifts and how you can prepare yourself for the exam.
What's F-Endorsement For Forklifts?
To drive a forklift on the road, forklift operators require F-endorsement on their driving license. The F-endorsement tells the traffic police that drivers have the necessary skills and training to safeguard the public interest when they're operating a forklift on the road.
There are two types of F-endorsements. Class 1 driver license with an F-endorsement give the driver permission to operate the forklift if the combined weight of the vehicle and the forklift is less than 18,000 kgs. In contrast, a Class 2 license with an F endorsement covers vehicles with forklifts that have a combined weight of over 18,000 kgs.
Regardless of the type, it's important to remember that the endorsement has to cover the type of vehicle and its weight. For instance, if a driver holds a Class 1 license with an F-endorsement and the total weight of the vehicle and the equipment exceeds 18,000 kgs, then the F-endorsement becomes void. It's void because a Class 1 license holder cannot operate a forklift truck weighing more than 18,000 kgs.
If you're not sure about the feasibility of your vehicle and the application of F-endorsement, then it's better to contact the local NZ transport agency or ask a trainer at your training school.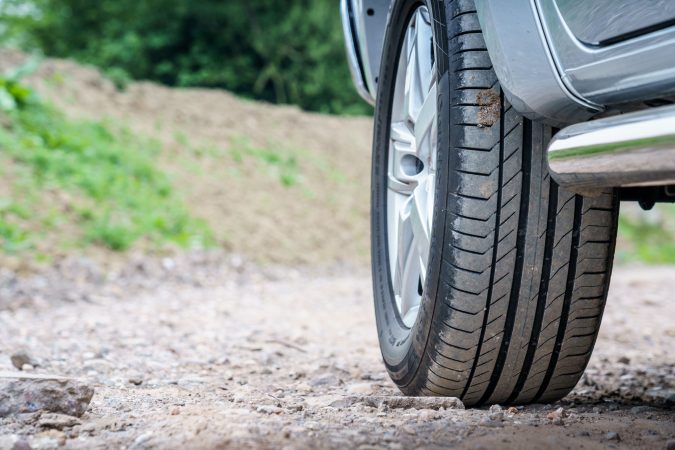 Where Can You Operate A Forklift?
F-endorsement gives the operator the right to drive the forklift anywhere on the road. However, the forklift operators should understand that the definition of the road is extremely broad. When on the road, the operator will be responsible for public safety; therefore, students must clarify the concept before sitting for a forklift exam.
In general terms, a road is a public place that may include highways, public beach, riverbeds, bridges, culverts, and broad shoulders. When operating the forklift on the road, the forklift operator will need to abide by the laws governing general traffic and rules pertaining to the forklift operations.
As a rule of thumb, a road can be described as any place that is not off-limits to the general public.
A parking lot outside the shopping mall accessible to the general public is an example of a road. In this scenario, both the rules of road safety and forklift operations apply to the operator. In contrast, if the forklift operator is working inside a safety-zone that is inaccessible by the general public, the rules of the road may not be applicable.
To ensure that you're aware of the rule of the road as it relates to F-endorsement, it's better to consult an instructor for in-depth information.
What Are Pre-Requisites For Acquiring An F-Endorsement?
There are certain requirements before someone can apply for F-endorsement. The first step is to get a full motor vehicle license. Anyone who has at least a Class 1 license, except motorcycle license, can apply for the F-endorsement.
Before applying for the endorsement, it's also necessary to successfully complete an approved course that teaches how to safely operate and handle forklifts. There are a variety of courses offered by different training schools; therefore, it's better to talk to an expert before selecting a particular course.
MasterDrive is a leading truck driving school in New Zealand, which offers several courses to train potential forklift drivers. Its Forklift license endorsement course is approved by the NZ transport agency. Once enrolled, students get practical training and knowledge of important aspects of handling and operating the forklift. The course covers Unit Standard 18496, which offers knowledge and skills for driving a forklift on a road for endorsement.
After completion of the course, students will get a certificate that they can take to the official NZ licensing agency to get endorsed. The agency may also ask students to take an eye screening test, pay the application fee, and provide proof of name and address.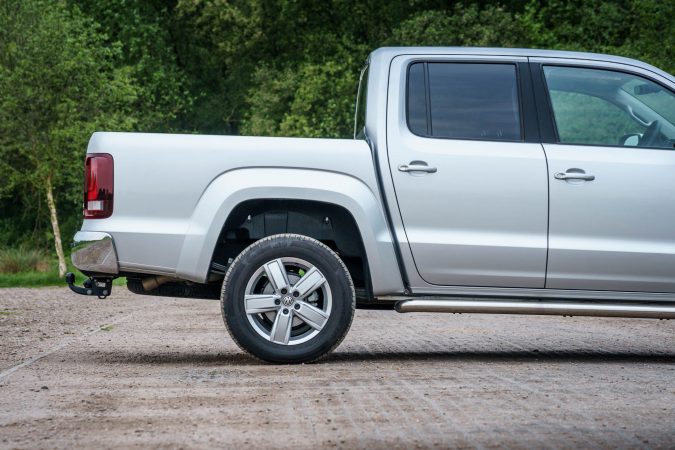 What's An Eyesight Screening Test?
Every candidate who requires an F-endorsement must pass the eyesight screening test. Once at the NZ transport agency, you can take the eyesight screening test on the spot or you can present a medical certificate.
The eyesight medical certificate should not be older than 60 days and it must be provided by a registered optometrist or health practitioner. Talk to your doctor, medical professional or a nurse practitioner to check if they can offer such certificates.
If you don't pass the eyesight screening test, the NZ transport agency may decide if they will accept an eyesight screening certificate from your doctor. In certain cases, the medical certificate is necessary. For instance, forklift operators who have a vision in just one eye can provide a medical certificate from a doctor.
What Does A Typical Course Cover?
A forklift course will help you understand the basics of forklift operations so you can easily pass the test. You will learn:
How to inspect the forklift before taking it on the road?
What are the safety regulations when driving the forklift on a public road. Students will also learn about fines and legal ramifications of mishaps.
If an accident occurs, how to respond in an emergency.
Environmental factors that can contribute to a forklift emergency.
Stability of the vehicle can be affected by camber, gradient or uneven and rough surfaces. Accordingly, students learn how to avoid potholes and slippery road conditions.
Driving in adverse weather conditions such as rain, fog, night time, and rain.
How to steer and take control of the brakes when confronted with abnormal driving conditions.
How to negotiate and turn on narrow roads.
Risks associated with large loads.
How to safely secure large cargo and loads to the vehicle.
Understanding signals and road safety signs.
Parking and shutdown procedures related to the forklift.
It's practical to suggest that the curriculum may differ according to the type of course and the training school. However, a reputable training school such as MasterDrive will prepare the students according to the predefined standards of the NZ government.
MasterDrive is a leading truck training school in New Zealand. It's the only training company in the country that claims to deliver improvements in profitability, safety, efficiency and compliance in heavy transport fleets. As a full-service truck and forklift training center, thousands of students have successfully completed their forklift license courses and driving tests. If you're looking for a certified course provider recommended by the NZ transport agency, then MasterDrive can take you closer to fulfilling your dreams.