The worst-kept secret in the Formula 1 paddock is finally out in the open. After being thrown out of his Ferrari seat without so much as a cursory conversation about a new contract and then being left driving an underperforming car as a secondary concern for his team, Sebastian Vettel is back in from the racing cold. Although he briefly considered retiring and didn't appear to have anywhere to go for next season, Vettel will be on the grid in 2021, and he'll be doing so in the green livery of the new Aston Martin team. Based on the performance of Racing Point – who will be changing booth their name and their colors to become Aston Martin – this season, he'll be a lot closer to the front of the grid in 2021 than he is right now. His move is more than just a statement of intent by Aston Martin, though; it's the beginning of a domino effect among Formula 1 drivers.
The arrival of Vettel at Aston Martin means curtains for Sergio 'Checo' Perez's time at the team. This probably came as something as a surprise to the likable Mexican, as he'd repeatedly insisted that he had a contract to race for the team until 2022, and the contract would be respected. Presumably, he was compensated for the severance of that contract, but that compensation may not make up for the fact that as things stand, he doesn't have a seat for the 2021 season. We don't think that will remain the case for very long. After briefly thinking that most teams would retain their driver partnerships for next season, we now understand that several drivers are yet to agree on terms for next year, and a range of seats with several teams are now open. Perez will likely take one of them, but he won't be alone.
The most obvious openings in the sport next season are at Haas, where neither Kevin Magnussen nor Roman Grosjean has yet confirmed that they've been retained for another year. Both drivers – and the team in general – have slipped further behind Renault and McLaren in F1's midfield and now find themselves under pressure from Williams and Alfa Romeo on race days. Gene Haas is unlikely to settle for this for much longer. Magnussen and Grosjean are likely to be on the chopping block, along with team principal Guenther Steiner. Nico Hulkenberg, who made an eye-catching temporary return to Formula 1 as a replacement for the ill Sergio Perez at Racing Point earlier in the season, will surely be in the frame for one of those seats. Haas might not be the only team in the hunt for Hulkenberg, though.
Kimi Raikkonen Will Almost Certainly Retire At The End Of 2020
Both seats at Alfa Romeo are also currently free for 2021. Kimi Raikkonen – who is now the most experienced driver in Formula 1 history – will almost certainly retire at the end of 2020 and spend a season in the World Rally Championship before walking away from motorsport for good. Antonio Giovinazzi has failed to spark excitement within Alfa Romeo and is by no means guaranteed a seat there next season. It's thought that the team has already reached out to Hulkenberg about filling one of their seats, and Mick Schumacher might be called up from Formula 2 to fill the other. If Giovanazzi were to be dropped by Alfa Romeo, he would also be looking for an opportunity to drive somewhere else. Perhaps he'd find it at AlphaTauri.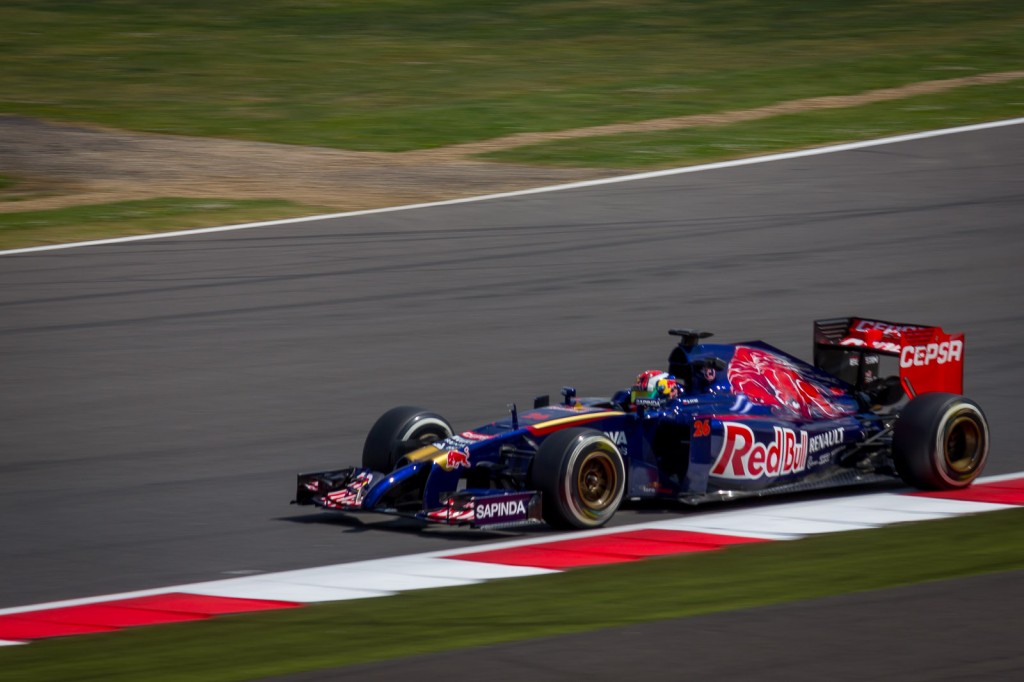 It would take an unthinkable set of circumstances for Pierre Gasly to lose his AlphaTauri seat next season after winning against all the odds at Monza. He hasn't yet signed on the dotted line – which might be because he's hoping for a return to the senior Red Bull team – but with Alex Albon achieving his first podium for the team in Tuscany, that door appears to be closed. The smart money says that Gasly will be here next season, but the long-term prospects of Daniil Kvyat look less promising. AlphaTauri is supposed to be a developmental team, and Kvyat will be 27 next year. He's already had his shot at Red Bull and appears to be behind Gasly in the cue for another one. His seat is in danger, and with younger talent like Giovinazzi lurking in the shadows, he should probably be looking over his shoulder.
There are, of course, two other seats in F1 that are technically free for next year. Albon has not been secured as Max Verstappen's teammate at Red Bull, and reigning world champion Lewis Hamilton is yet to formally commit to another year at Mercedes. Despite that, there isn't likely to be any movement. Had Albon not secured his podium finish and shown the signs of improvement that Christian Horner desperately needed to see it might be a different story, but Red Bull will stand by their man for at least another year. At Mercedes, Hamilton is simply taking his time. He knows he'll be there next year as he attempts to break Michael Schumacher's all-time record for World Championship wins, and so does the team. The fact that his signature is yet to be recorded on the relevant piece of paper is immaterial.
With so much movement likely to be going on, we can't help but feel like we're about to watch a trading frenzy of the kind we usually expect from the NBA or NFL, or even the reels of an online slots game with all the spinning, winning, and losing that goes on in such a scenario. It falls upon the teams to go out and find that lineup, although they'll need to do so using judgment rather than the luck that's required to pull off a win on a racing-themed online slots game like '24 Hour Grand Prix.' Hulkenberg looks like the best 'free agent' on the market to us, but there's some exceptional talent in Formula 2, and potentially several dislodged drivers from other teams looking to elbow their way into one of the empty seats. Magnussen, Grosjean, Kvyat, and Giovanazzi won't accept defeat easily, and they'll be looking to find a new seat if the one they're currently in is pulled out from underneath them.
The race for the F1 drivers' championship looks like it's already sewn up for 2020, but the race to stay involved in the sport is anything but – and might provide plenty of entertainment before the season is out.