Over the last decade, how we bet has rapidly changed and part of that has been down to the creation of a new betting platform. This is the in play betting platform that almost every bookmaker now offers.
Just like the world of Formula 1 is moving forward, betting on the sport is also doing the same.
When you place a bet in play you are doing so while the action is taking place and betting based on what is happening live in front of you. This means no second guessing and no hoping for the weather to be in your favour, as you will bet before you see this.
You can bet on many different sports and leagues around the world including F1. Few are a perfect fit like Formula 1 though, which has helped see a rise in the number of people betting on the sport in recent years.
How Does In Play Betting Work?
In play betting allows you to watch whatever sport you like and bet while the action is taking place. You will see a range of betting markets available with your bookmaker, some which are the same as pre-match markets and others which are especially created for in play betting.
Each bookmaker uses a feed from the live event, telling them what has happened and they change the odds according to this. Should a big event happen that needs big changes to the odds, betting will be temporarily suspended to allow that to happen.
For example if a car overtakes another with a good move, a quick change on that car to win the race will happen. If a car crashes and is completely out of the race then the markets will be suspended while updates are made.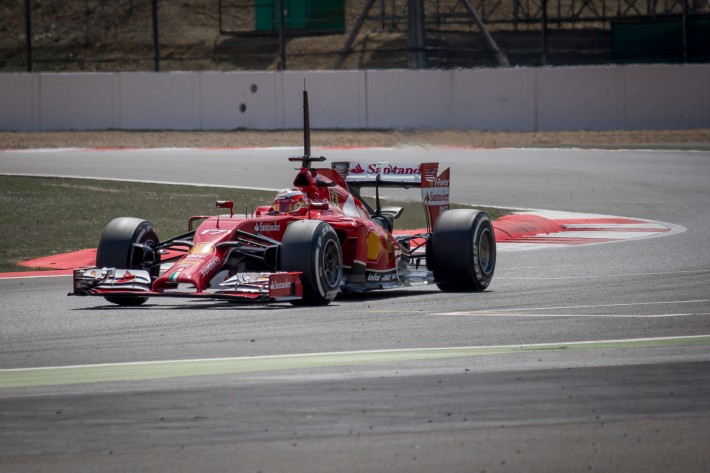 In Play Betting On Formula 1
When you watch a Formula 1 race take place in 2020, think about the big events that take place, overtaking, crashes, changes to the weather and much more. These will all change your opinion on who you think will win the race.
Some may make you have a stronger opinion about the winner, some will make you change your mind completely and choose another driver, but they will all make you feel differently.
Rather than placing your bet before all of this happens, in play betting on Formula 1 races allows you to watch these events unfold and then choose how you want to bet, following your change in opinion.
Of course, from the second you place a bet, something else big could happen in the race and change the face of it once again, but that is the beauty of in play betting.
If this works in your favour, your bet could look even better.
Formula 1 In Play Betting Markets
If you have never used the in play betting markets before, prepare to see some markets you will know and others that will be completely new to you.
In play services do vary, some are bigger than others so you will need to check out what your bookmaker has on offer and if you need to find a new one or not. Bookies like 888 Sport offer their customers a free bet on sign up which can be used in play if you need to change the bookmaker you use.
The best bookmakers offer ways to bet on the outcome of the race, either on the winner, a podium finish or even forecasts to predict who will come first and second in the race.
You should also be able to bet on other aspects such as who will record the fastest lap, how many drivers will finish the race and much more.
If you've not used in play betting before, the best thing to look for is choice, so you can change your betting in the future without changing your bookmaker.