The Post-Covid Indian automobile market is witnessing a sudden rise in the demand for used cars. A little close inspection reveals that the prime reason behind the steep upward movement of the demand graph is due to the exhilarating demand for having own car. As such, the digital online platform for buying and selling automobiles and availing all kinds of automobile-related services reporting an overwhelming increase in daily visitors.
According to a report of Times of India, the sales of pre-owned cars has increased by 50% in December 2020 in comparison to the sales of used cars in the same month last year. The report further says that even in luxury cars and SUVs the sales have increased by 25%. Another report from Business Line says there is a sudden growth of demand for used cars during and post COVID-19 time leading to an increase in the price of used cars. The SIAM report for used cars market forecast for the period 2019-2024 also depicts that the Indian used car market is growing at a fast pace with a projected CAGR is more than 10% for this period.
All these facts and figures are a positive sign for the used car dealers. Much credit goes to the online platforms and their innovative concepts that have organized the sector quite a bit.
Let's Go A Little Deeper To Find The Actual Cause
Social Distancing And Safety
At present, people are at a state of dilemma as they need to go out, but they do not feel safe enough to commute in any public transport. It has been repeatedly asked to maintain social distance for everyone's safety and to ensure that fact more number of people are inclining towards having own car, especially pre-owned cars. The second hand cars market enables this population to plan for a four-wheeler that can ease their daily commute and let them enjoy the freedom of movement.
Affordability And Savings
The primary cause that drives millions of buyers to the used car market is the affordability of the cars. With a slightly high budget, people can even buy premium quality used SUVs and used luxury cars. The major chunk of buyers in the auto industry belongs to the middle-class who have a limited budget or who are less interested in investing in cars. Happy owners of used cars strongly recommend searching coveted cars from a state-of-the-art online platform for buying and selling used cars. Otherwise,
Expensive cars come within the range of affordability.
People wishing for a premium car can think of buying one from the used cars for sale market.
Middle-class buyers feel good saving their hard-earned money.
Normal Performing Cars
The same brand that you were planning to buy having good mileage and the same level of performance as the new car at a 25-50% lower price. For some buyers, nothing can be as exciting as buying the first car of their lives from the used car market that performs like a new car. Online Droom used cars platform is in news for valid reasons and has verified the fact that buying a used car also gives the new feeling to all the buyers.
All Preinstalled Accessories 
This is another positive aspect of used cars. Cars have different kinds of accessories some are important, some are just for the sake of lifestyle and smooth sailing journey. Every owner wants their cars to be equipped with some dashing and some useful accessories. When you are buying a used car, most of these accessories are embedded with the car. Sellers normally don't want those accessories used in another car. Only thing that needs to be ensured is that the car is not damaged while uninstalling an accessory like a bumper or car stereo system.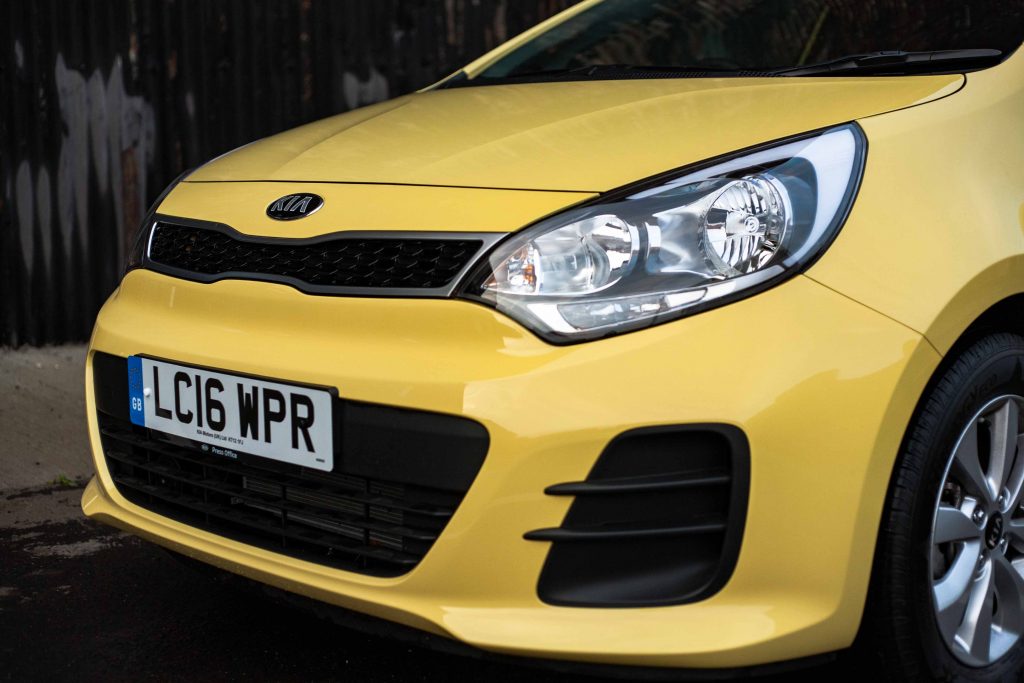 Reduced Rate Of Depreciation
Once a new car rolls on the road depreciation start reducing the cost of the car. During the first 2-3 years, depreciation remains at its highest rate. Normally, 30-50% of the value of the car is depreciated in the first 2-3 years. By the time, you browsed used cars, the car might have lost 50% of its original value but that doesn't mean the performance has also deteriorated at the same rate. You get a high performing car at a much lower price. Thereafter, the depreciation rate lowers to 10-15% which means you get a good value of the car in case you want to resale it.
Reduced Insurance Premium
The insurance premium depends on the current market value of the car you are buying. Needless to say, the insurance premium of a new car will be much higher than a used car. This means, purchasing a second-hand car will give you some monetary relief from this angle too.
Less Ownership Cost
When you are buying a new car, you have to incur some other types of expenses or you may say ownership cost like road tax, pollution certificate cost, a vehicle registration cost. Some of these expenses are recurring like road tax and pollution certificate. But in case of buying a used car,  you don't have to pay anything for registration. You just need to ensure that all these papers related to RTO are up to date.
Attractive Financing Option
This is another prime reason for increasing interest in old cars for sale. However, you have to keep in mind that if you are not using the online platform or buying it from the organized market, the chance of getting a loan is low. It makes buying a high-quality second-hand car easy and fast. Plenty of financial institutions are offering loans for pre-owned cars at attractive terms and conditions.
Endnote
At this moment, the demand for used cars is two times more than the demand for new cars. People are looking for complete safety from foreign particles and freedom in day to day commuting. They want to maintain social distancing. Life is normalizing, everyone is returning to their respective professions. Having a car makes life easy in every possible way. When a car can solve many issues why don't you consider having one? The old cars for sale make this matter rather smooth sailing. It takes care of your pocket and ensures you find the best deal.