This March Motor Verso was invited to Silverstone for the Porsche Carrera Cup GB Media Day ahead of the 2019 season.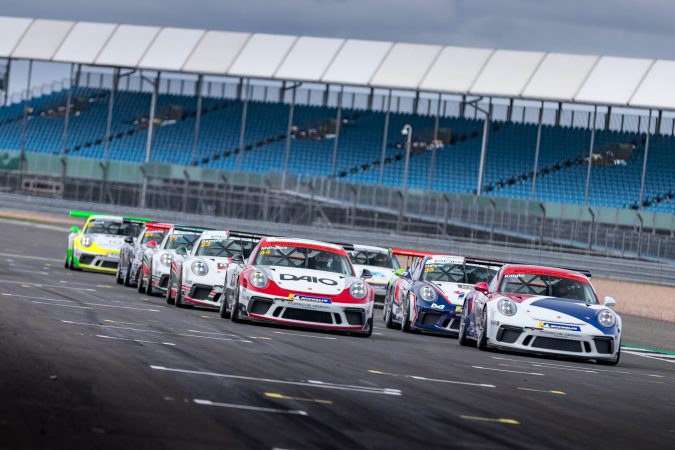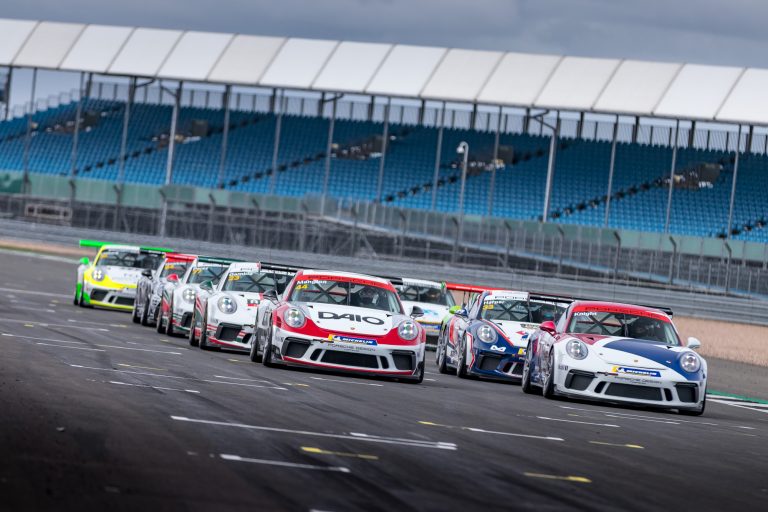 The Porsche Carrera Cup runs in multiple countries all over the world. The inaugural season was in Germany in 1986 and it has run ever since. It started out in 944 Turbos before moving into the 964 platform of Carreras. The GB series enters its seventeenth year in 2019 and is currently based on the 991 platform.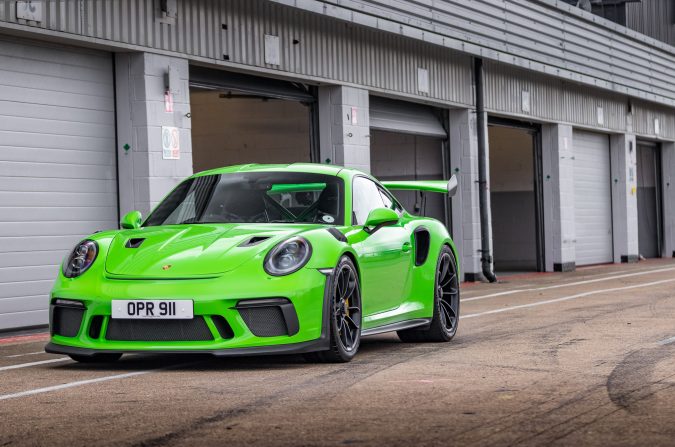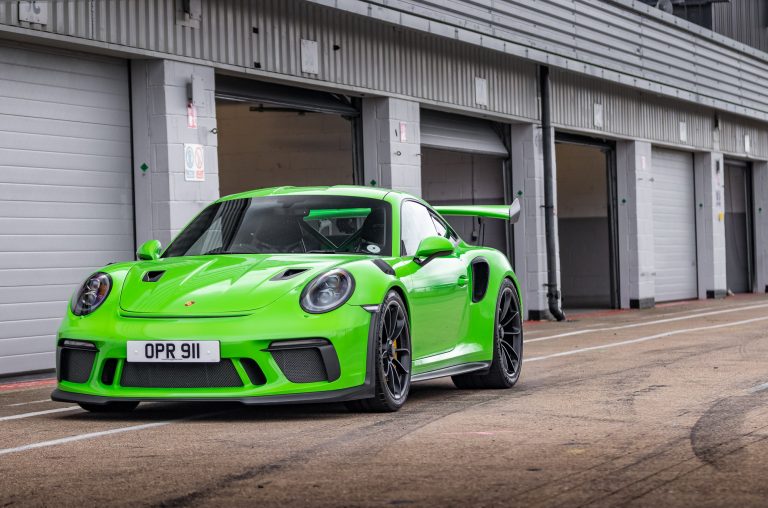 Fastest One-Make race series in the UK
Porsche have the vision to create the perfect race car. The most recent iteration of the 911 GT3 Cup car takes them one step closer to achieving this.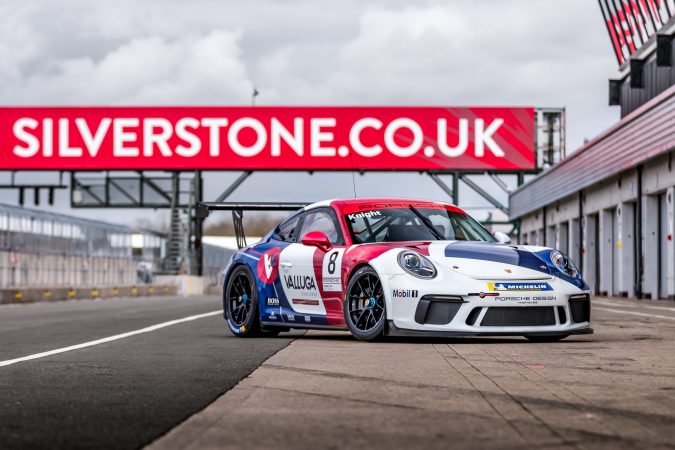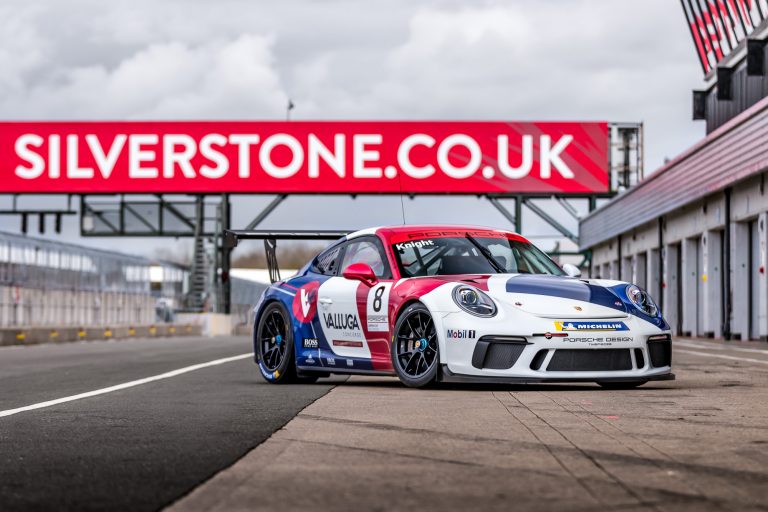 The 4-litre flat 6 engine found in the cup car delivers up to 485 bhp and 480 NM of torque to the rear wheels only via a six-speed sequential straight cut gearbox (dog box). This makes for the fastest single-make race series in the UK.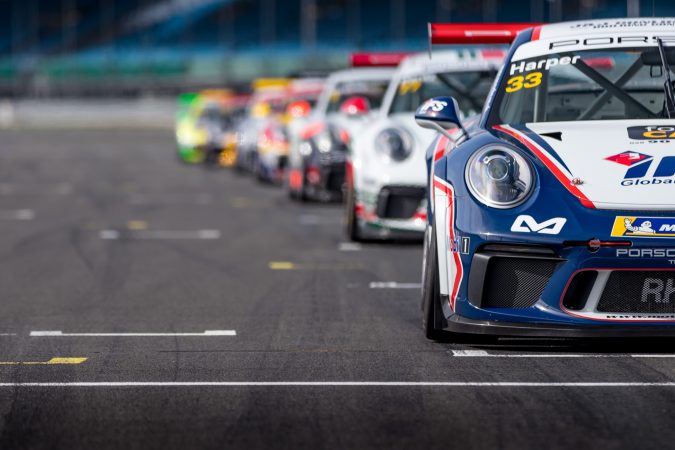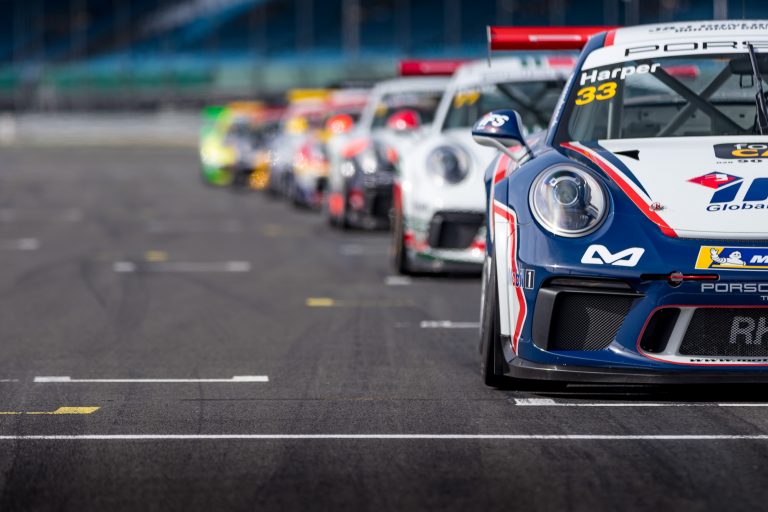 Should you want to purchase one for yourself, you'll be parting with around 196,500 of your finest english pounds.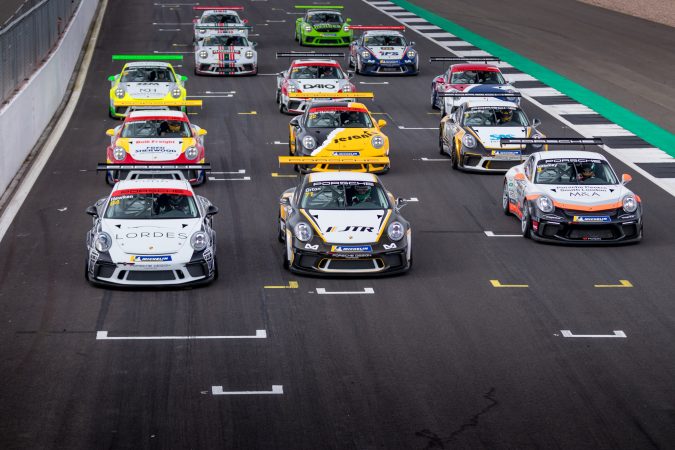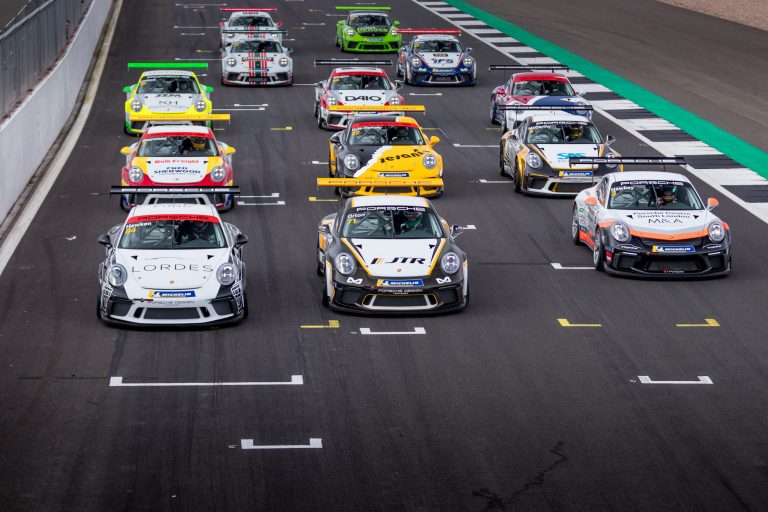 Fun fact – Carrera is actually a spanish word and simply stands for "race".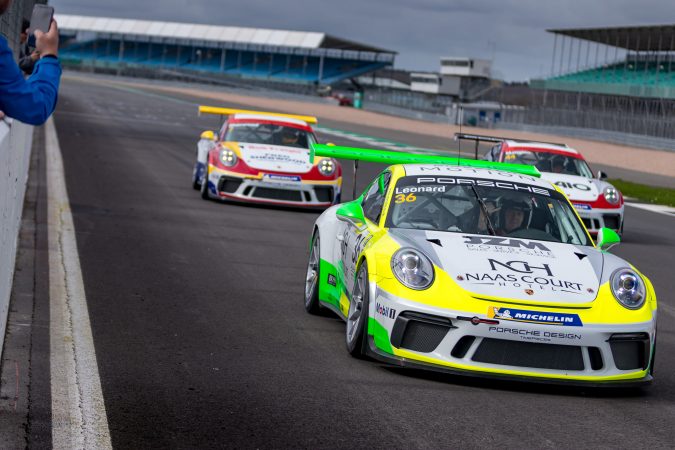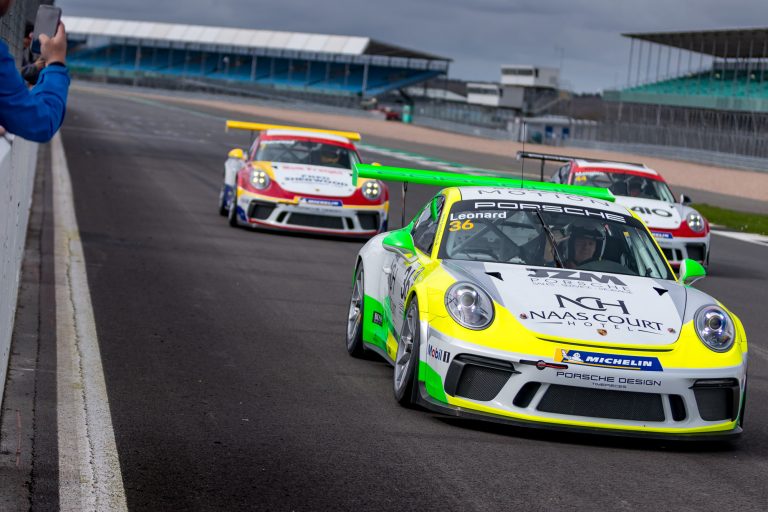 Race Series Details
Drivers of any age entering the Porsche Carrera Cup GB for the first time will automatically be entered into the rookie (AM) championship to compete for prize money. The cup has a Prize fund of £60,000 with £35,000 awarded to the top 2019 rookie, £15,000 for 2nd place and £10,000 to 3rd place.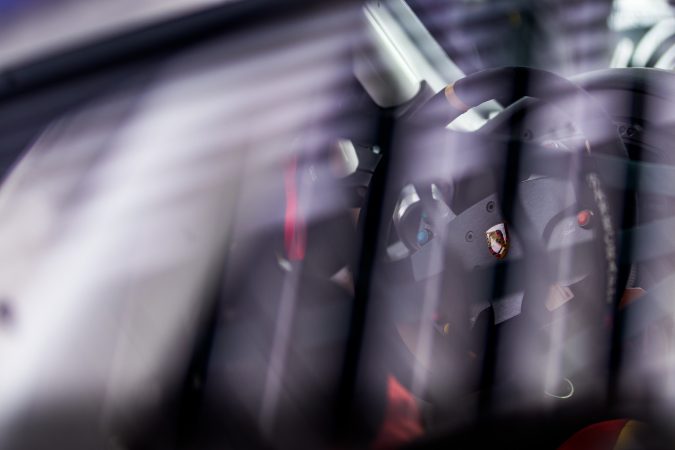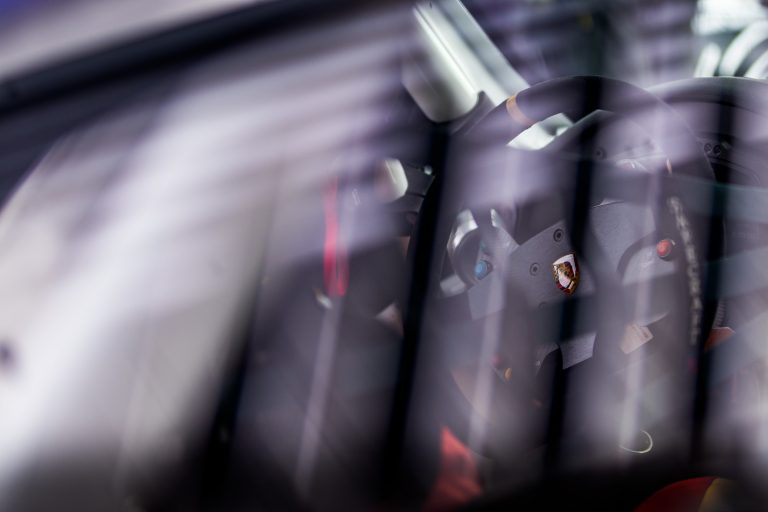 There are two prizes available for each weekend. The breakdown of which is as follows: Race 1 offers £1700, £1400, £1200, £900, £600 for the Top five positions. Race 2 offers £1300, £1000, £800. £700, £600. Further to this are "Driver of the weekend" and "Team of the weekend" prizes which are £500 and £1000 respectively.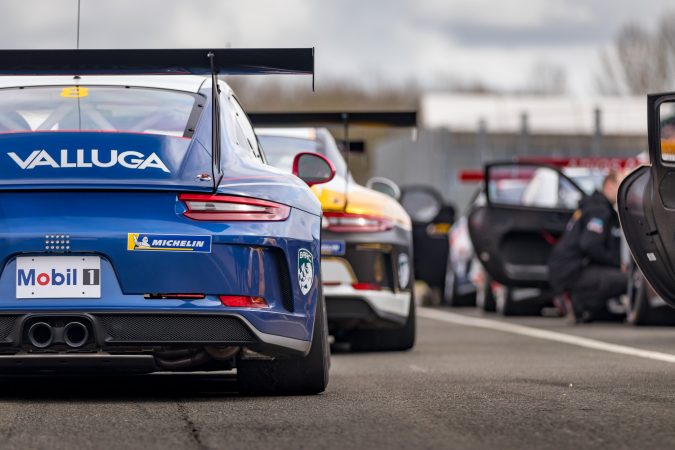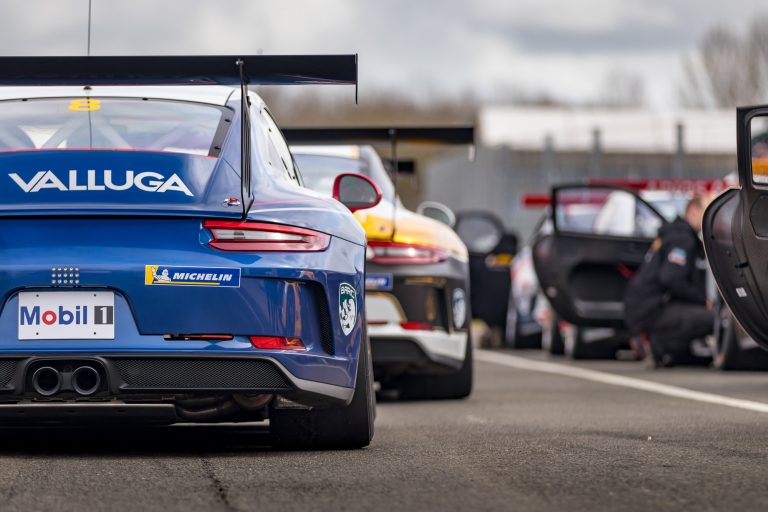 Registration fees start at £13,500 plus VAT for AM or £18,350 plus VAT for Pro-AM and Pro categories.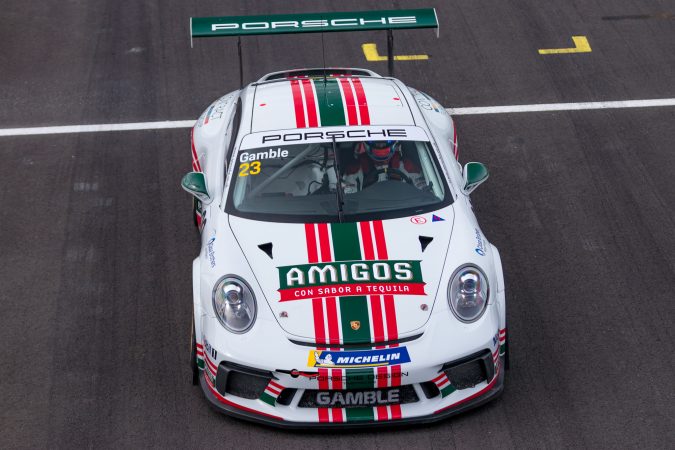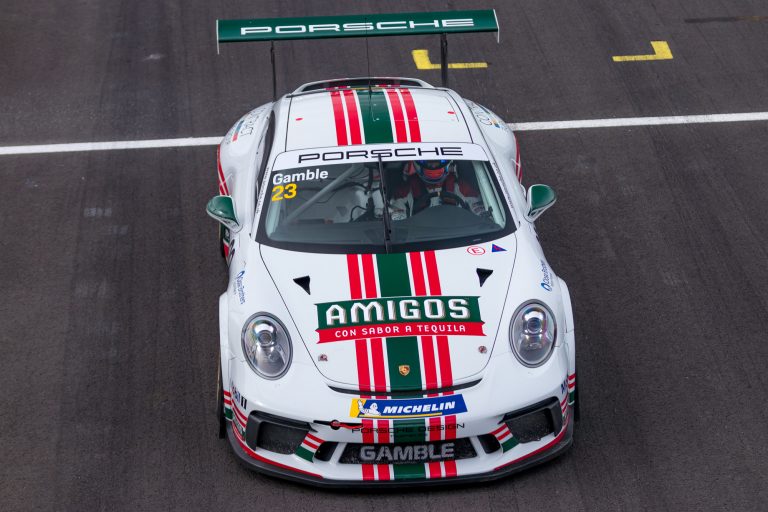 The 2019 season sees 15 drivers split amongst 12 teams competing. The favourite teams for the season seem to be Team Parker Racing, Redline Racing and last years winners JTR.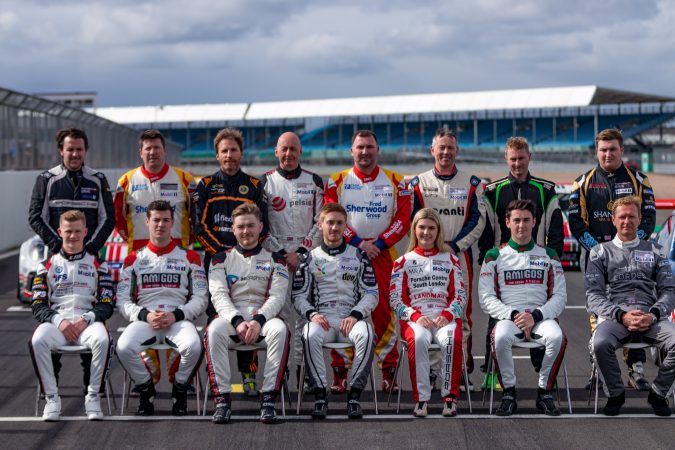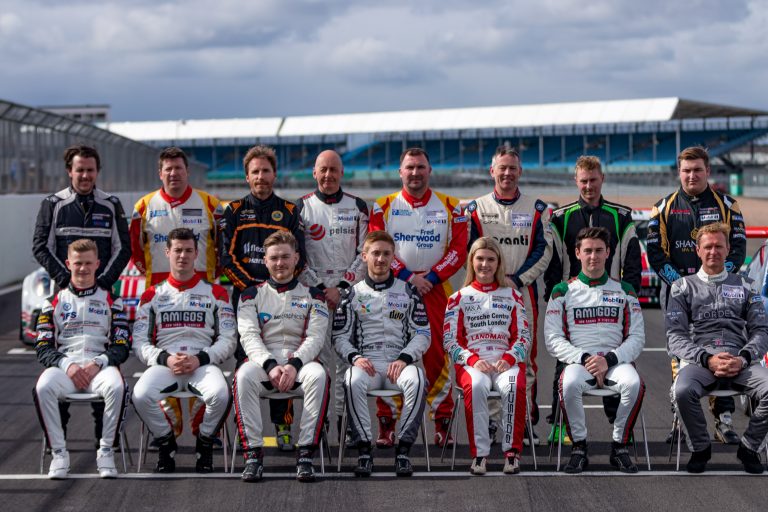 Porsche Motorsport Pyramid
For anyone looking to pursue a professional career in motorsport the Porsche Carrera Cup GB offers a way in. Described by Porsche as a Launch Pad for many drivers it also offers the chance to climb the racing ladder into different race series' including Porsche Mobil 1 Supercup via the Porsche Motorsport Pyramid.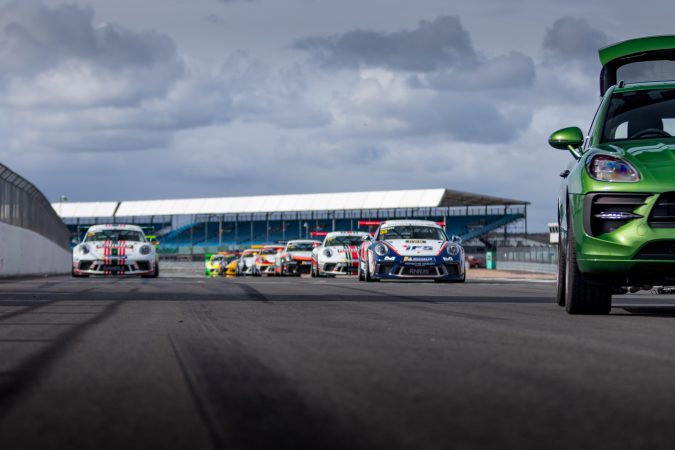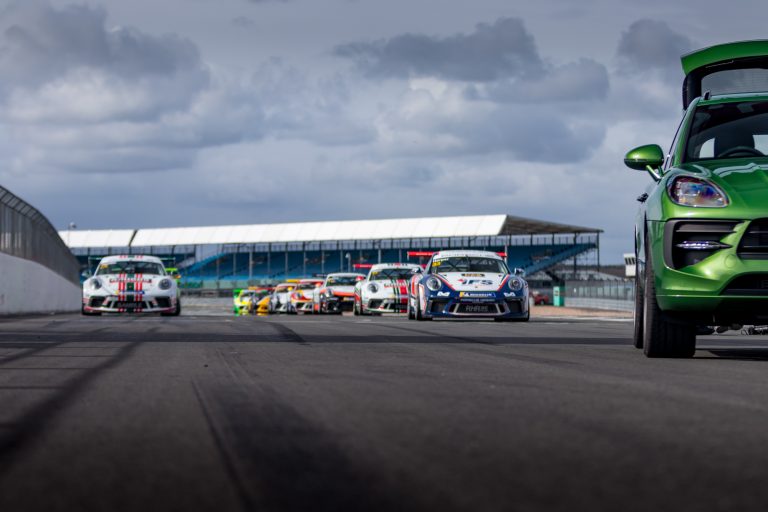 It can ultimately lead to FIA World Endurance championships including the world famous 24 hours of Le mans, and as of 2019, Formula E.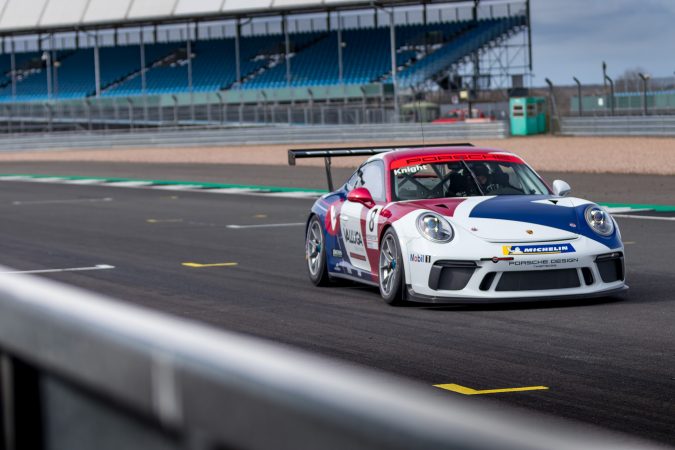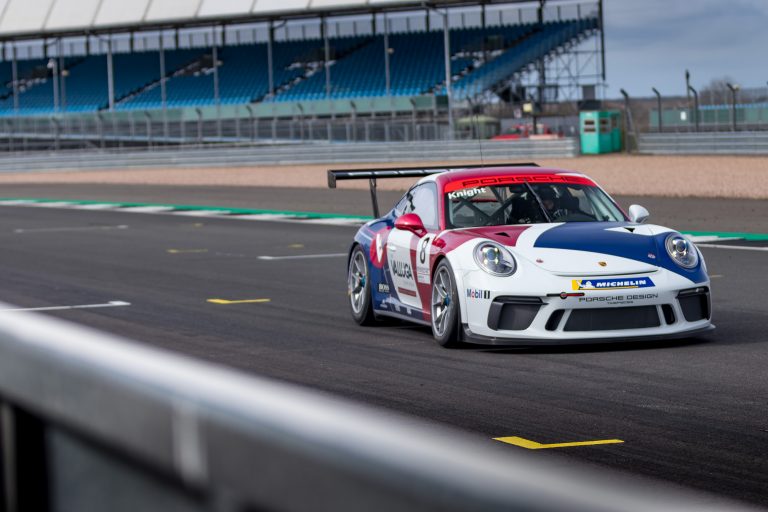 Carrera Cup GB… Plus Spain
As previously mentioned the race series runs all over the world. Up until this year, the GB series consisted of just tracks in the UK.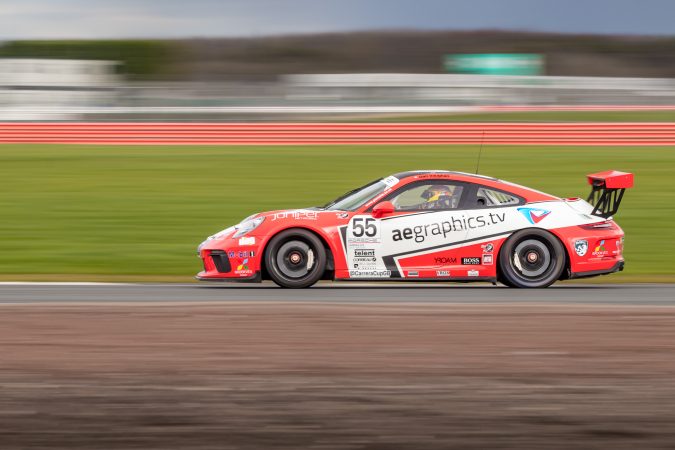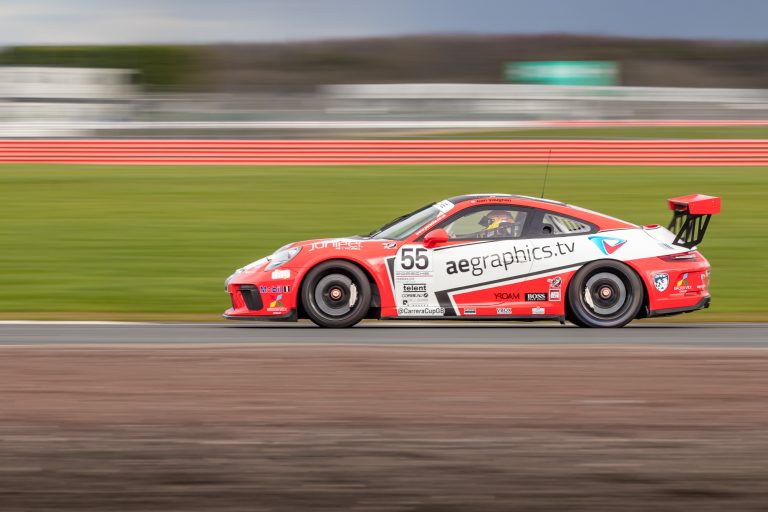 However, for 2019, the GB series will also include a weekend at Circuit De Catalunya in Barcelona, Spain.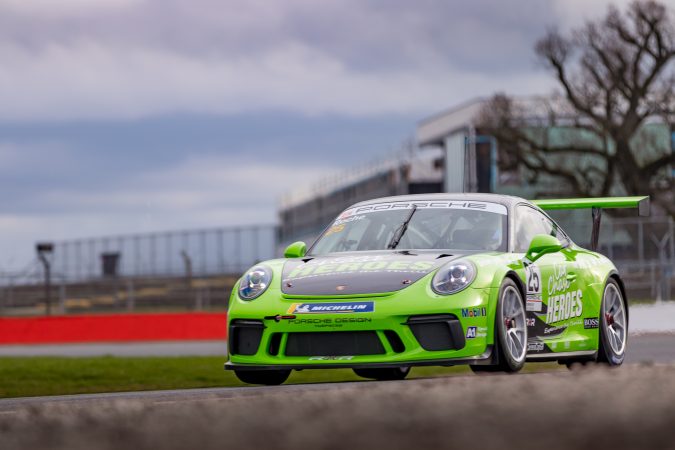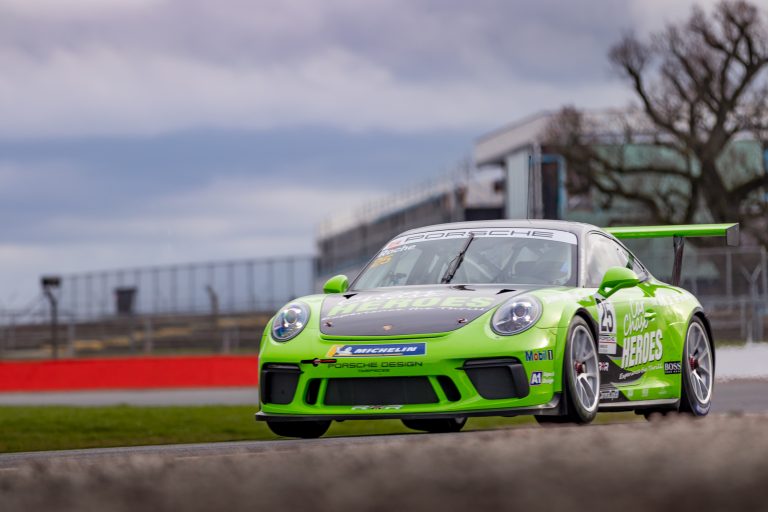 2019 Race Calendar
The 2019 race calendar is as follows –
Rounds 1 & 2 – Brands Hatch (Indy) – 5th-7th April 2019
Rounds 3 & 4 – Donington – 25th-28th April 2019
Rounds 5 & 6 – Croft – 14th-16th June 2019
Rounds 7 & 8 – Oultun Park – 28th-30th June 2019
Rounds 9 & 10 – Catalunya – 19th-21st July 2019
Rounds 11 & 12 – Thruxton – 16th-18th August 2019
Rounds 13 & 14 – Silverstone – 27th-29th September 2019
Rounds 15 & 16 – Brands Hatch (GP) – 11th-13th October 2019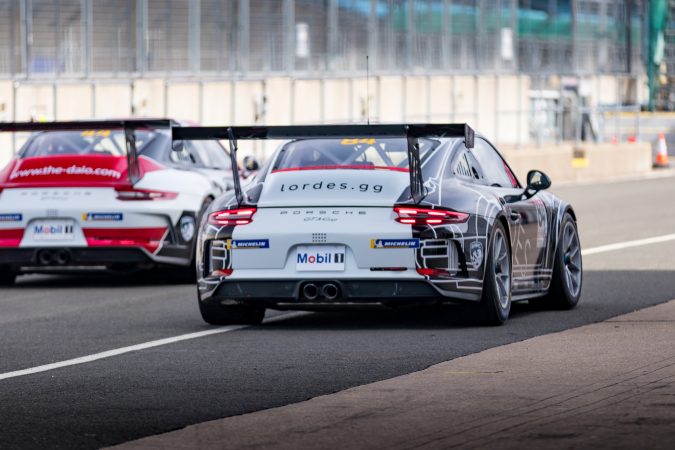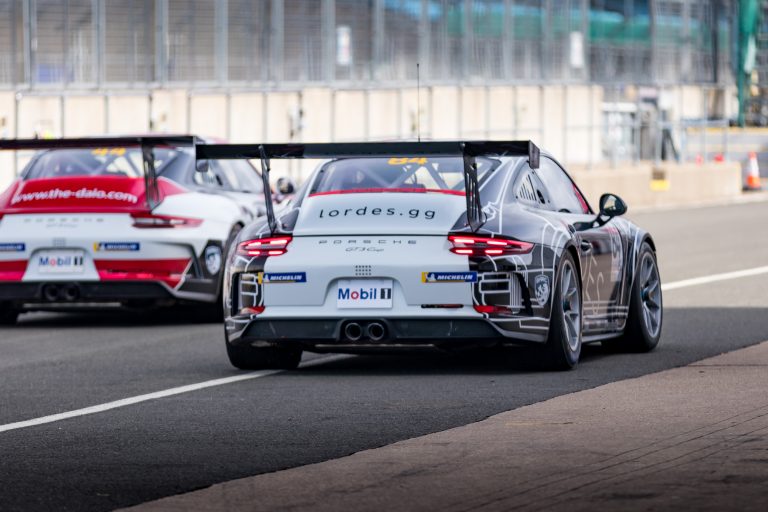 It's a Spectator Sport
The race series is a prime support race to the British Touring Car Championship and it gets regular coverage as part of a 7-hour live event on ITV4 for each race weekend. Coverage is also available on ITV online.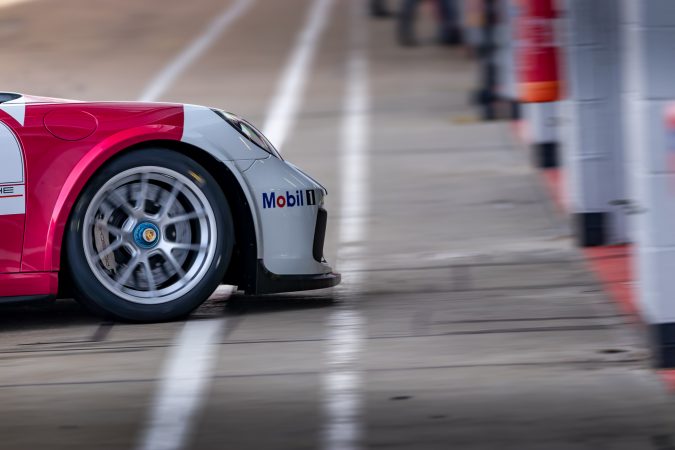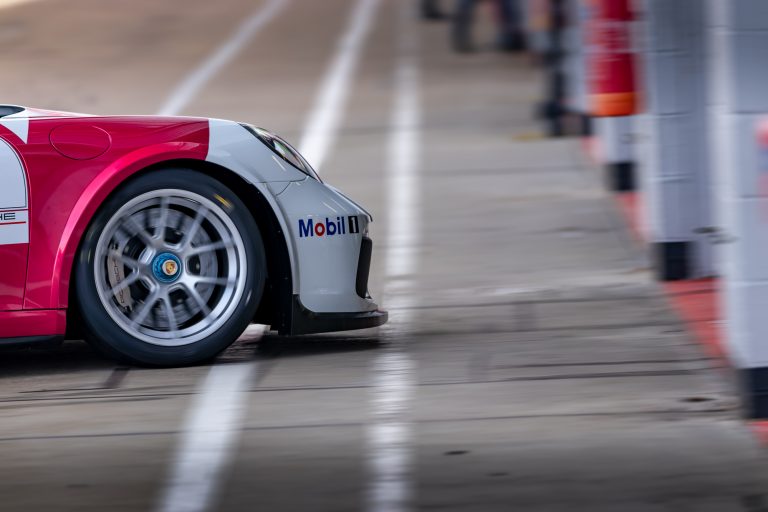 Tickets are also available if you wish to attend one of the race weekends, usually found as part of the BTCC race series tickets.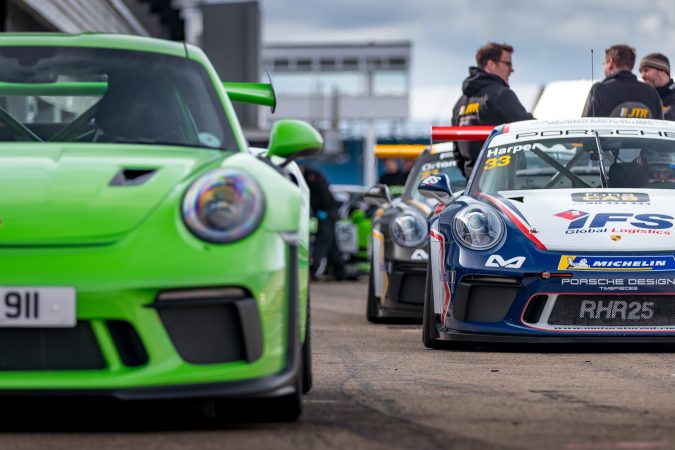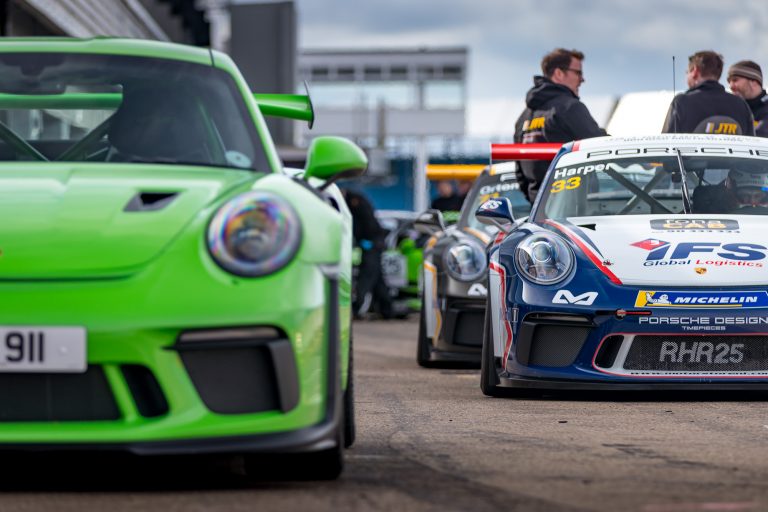 Porsche Contacts
Each year in January Porsche attend Autosport International at the NEC in Birmingham to promote the race series. It provides an opportunity to see the cars up close and speak to the event organisers for more details.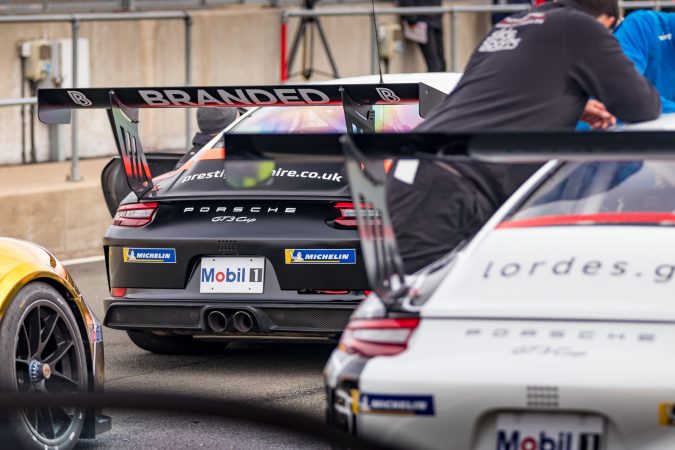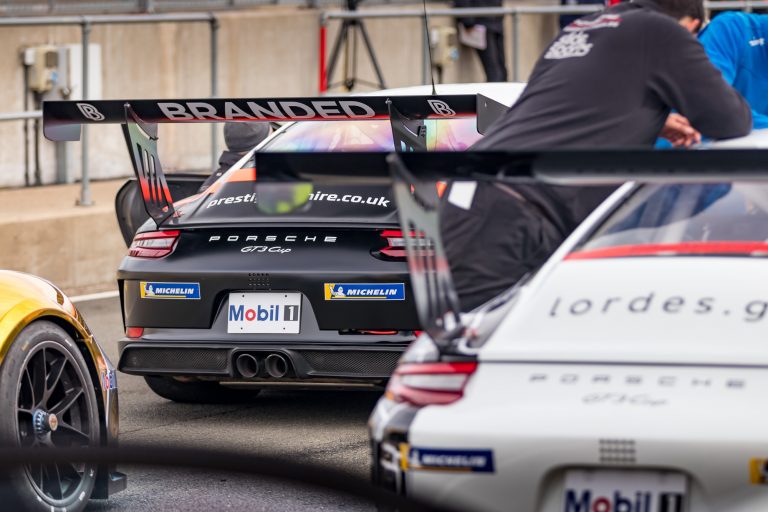 If you would like further information about Porsche Carrera Cup GB you can contact:
James MacNaughton
Manager, Motorsport
01189252732
James.macnaughton@porsche.co.uk
Darioush Gheissari
Assistant Manager, Motorsport
01189165012
Darioush.gheissari@porsche.co.uk
Good Luck!
We wish all those competing in this years season the best of luck! You can follow the coverage online at the official website of Porsche Carrera Cup GB